Far Cry 5: Hours of Darkness Receives a Launch Trailer
Today, Ubisoft released a proper launch trailer for the Far Cry 5 DLC called Hours of Darkness, putting players in the middle of the Vietnam War. The DLC isn't just a quick take on the war through their game, it also comes with several assets for map building. Below is the full description as well as what comes with the DLC, along with the trailer for you to enjoy.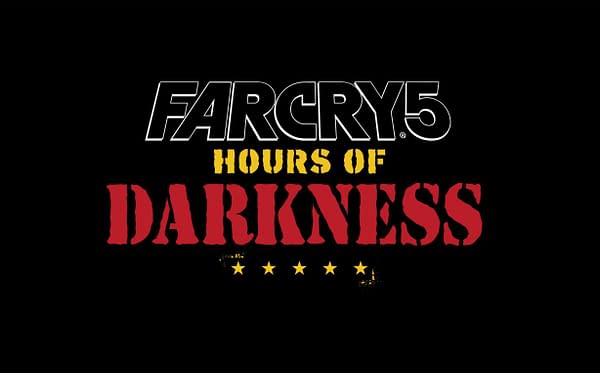 Far Cry 5: Hours of Darkness travels back in time to a war-torn Vietnam as players relive the harrowing experience of Wendell Redler from the main campaign of Far Cry 5. Playable in solo or online co-op, Hours of Darkness transports players from rural Montana to a dangerous jungle where they must rescue imprisoned squad mates, wreak havoc on the Viet Cong and North Vietnamese Army, and fight to get back home by any means necessary. This first DLC adventure will feature new gear and the new Airstrike feature, as well as two different playable modes that will be unlocked after completing Hours of Darkness: Survivor Mode, giving players a limited loadout for a more challenging playthrough, and Action Movie Mode, where a generous loadout delivers over-the-top action.

For map makers and players alike, "The Vietnam Update" brings new, Vietnam-war themed items and assets into the Far Cry Arcade Editor. Start creating maps inspired by the Far Cry 5: Hours of Darkness DLC today, with more assets to come in a future Title Update.

Assets include:

Military Artillery setups and pieces.
Bunker setups and pieces.
Crashed military plane debris and pieces.
Military tunnels and mines structures.
Vietnamese houses and setups.
Temple, church and mansions ruins setups.
Residential burnt houses and setups.