FFG Teams up with Army Painter for 'Star Wars: Legion' Paint Sets
In what I can only call wildly excellent news, Fantasy Flight Games has announced that they are teaming up with Army Painter to release a series of paints for their Star Wars: Legion game.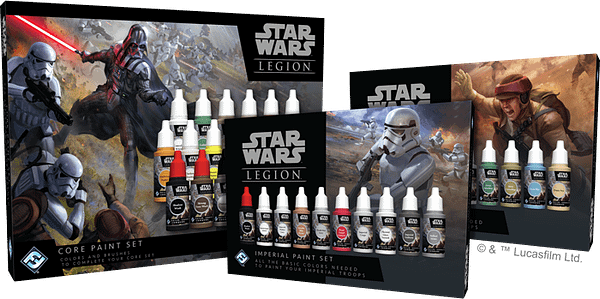 The intent of these paint sets is to set hobbyists with every color they need to get the core set for Star Wars: Legion painted up:
Wherever your Star Wars: Legion battles take you, the unpainted miniatures you'll find in the Star Wars: Legion Core Set and many expansions are the perfect canvas for you to add your own personal look to your Rebel and Imperial armies. With the paints and washes in these sets, new miniatures painters will have everything they need to take their first steps into customizing their troopers and vehicles. Experienced painters, meanwhile, will find paints that help bring their miniatures into the Star Wars galaxy more than ever before.
The core set comes with 18 colors (2 are washes) and two Army Painter brushes. The colors selected are perfect for getting the contents of the core box painted up, and I can personally vouch for the quality of Army Painter paints. The texture is fantastic, and have pretty great coverage, too. The Army Painter brushes are some of the best mid-range brushes on the market, so this is a pretty great set.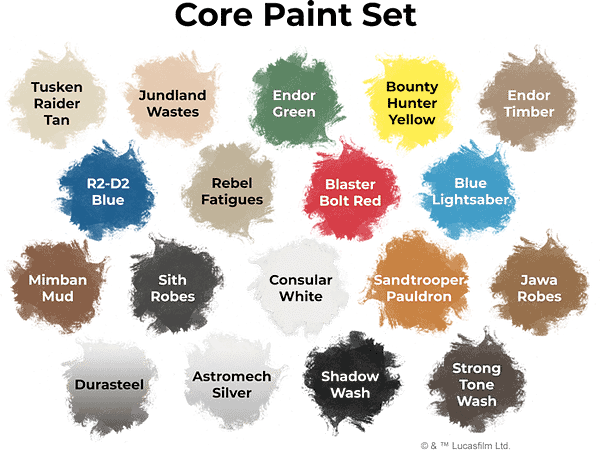 There will also be individual sets for both the Empire and Rebellion, with unique paints for each faction. I love that they Empire set is coming with a gloss coat, which really adds a lot of depth to figures like Darth Vader.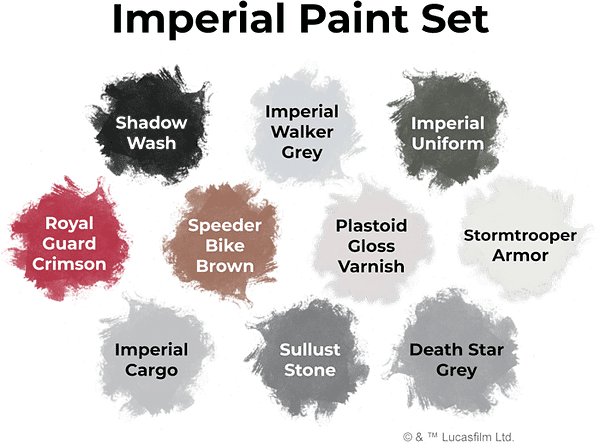 For those looking for even more color options, the Imperial Paint Set and Rebel Paint Set help you add more thematic flair to your armies with common colors found on either side of the Galactic Civil War. Within the Imperial Paint Set, you'll find ten additional paints—including Speeder Bike Brown and Sullust Stone—that help you depict the troopers and vehicles of the Galactic Empire. Among these paints are one wash and one gloss coat for adding shading and a finishing touch to your miniatures.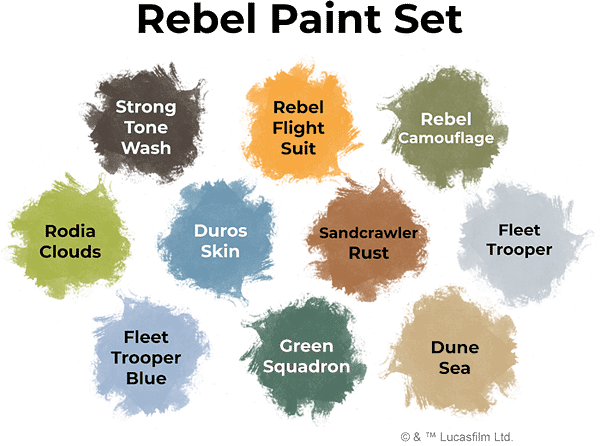 All three paint sets will be available from your local game store in the third quarter of 2019!