G4 Is Officially Bringing Back Arena To The Channel
G4 is bringing back another legacy show from their catalog as the gaming network will relaunch Arena next week. For those of you who may be unfamiliar with the previous show, the original version was hosted by people like Wil Wheaton, Kevin Pereira, and the late Lee Reherman back in the day. The show used to take two groups of people and put them against each other in various video games, having esports battles before it really became popular. This new version of the show will be a monthly program where they will have streamers, celebrities, pro-athletes, and WWE Superstars battle it out in a gauntlet of chaotic challenges to hash out "personal issues". The show will be hosted by WWE's Xavier Woods (AKA Austin Creed) and G4's Gina Darling, with the first episode airing on June 29th at 4pm PT where Twitch streamers QTCinderella and Myth will be airing out their personal grievances.
While the news is amazing in the fact that we're getting it back for the first time in 17 years, it's a little depressing that it's only going to be once a month and not at least a weekly program. Hopefully that changes down the road if it gains popularity. Also, considering WWE is directly involved, it kinda puts the kibosh on any hopeful episodes of seeing WWE vs. AEW stars (because WWE corporate tends to not play nice with most other wrestling entities.) So we'll have to hope for Creed vs. Kenny Omega another day somewhere else. Here are a couple of quotes about the returning show.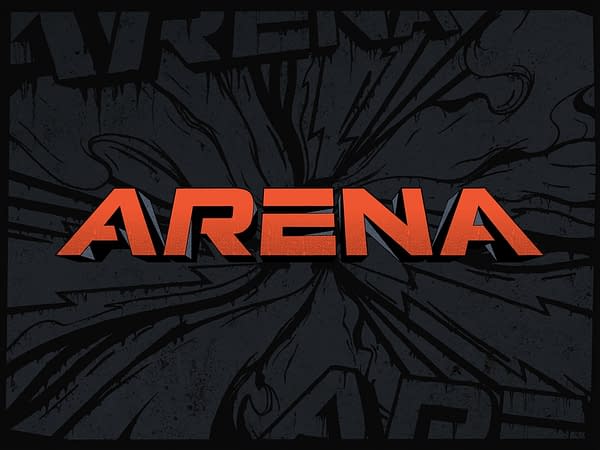 "WWE is known for delivering quality entertainment to its loyal fan base and we are so excited to partner with them to bring this content to life and spotlight a mix of awesome talent" said G4 President Russell Arons. "The G4 network creates a fusion between the worlds of gaming and popular culture. With Arena, we're making a comical collision for fans of WWE, streamers, and celebrities with a monthly series on TV, YouTube and Twitch where rivalries will be resolved once and for all."

"All of our work on UpUpDownDown over the past seven years has brought us to this moment where we will see the wrestling and gaming universes collide" said Xavier Woods, host of Arena. I'm psyched to partner with G4 and look forward to surprising our UpUpDownDown fans with some new faces in gaming each month."