Galford makes his return to the latest incarnation of Samurai Shodown with a brand new trailer, along with his faithful husky Poppy. The character was first introduced back in Samurai Shodown II, as a bit of an arrogant character coming from the west, but ever since then he's been a staple for most of the series. Enjoy the trailer as you get to see Poppy slice and dice you!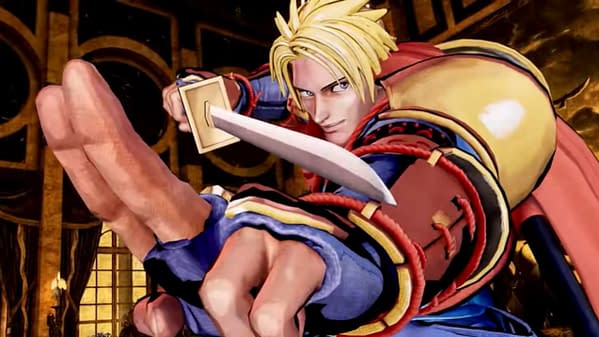 Meet the all-American ninja and self-proclaimed "Superhero of Justice," fan-favorite Galford. Traveling the world on a quest for peace, he is accompanied by his pet dog Poppy and his Justice Blade. Together, Galford and Poppy are ready to strike down every last enemy of justice at a moment's notice.
Enjoyed this article? Share it!