Ghost Town Games Working To Fix 'Overcooked' Issues On Switch
If you've been having some issues with the game Overcooked: Special Edition on the Nintendo Switch, don't worry, it isn't just you. Several sites and reviews have pointed out that the game's frame rate is less than stellar, and in some cases is pretty much unplayable. We here at Bleeding Cool reached out a couple of times to review the game, but now we can see why additional press copies weren't sent out. But if you're one of the unlucky players who purchased a copy, you're probably fuming right now that you can't play with your adorable chefs.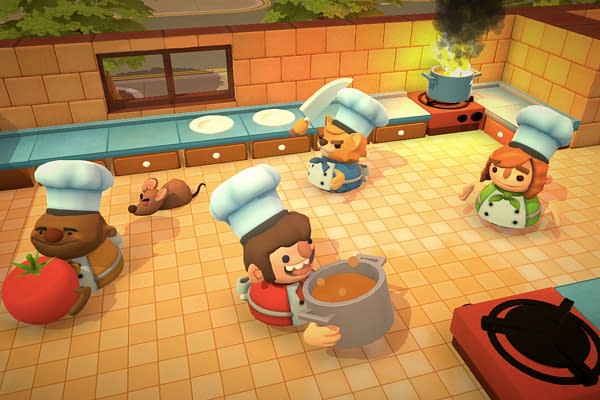 IGN reached out to Ghost Town Games, who told the website that they were "currently working on an update to improve the frame rate issues folks have been seeing and hoping to roll out any changes as soon as we're able to." Overcooked: Special Edition was released this past Friday, which is essentially the original game from 2016 with some additional content thrown into the mix since the Switch wasn't available at the time of launch. When exactly the game would be getting an update to correct the issues was not mentioned, so you'll have to keep your eyes on Twitter and your Switch's updates to see when it takes effect.