Giveaway: Multiple Codes For V4 Content & Packs
The celebrate the addition of the new Archer class in V4, Nexon has given us a bunch of codes to give out to you for the game. The company has given us a bunch of coupon codes, which you can find at the bottom of this post. Each coupon has a specific item that can be claimed with it, and once you claim that item, you can't use another code to claim the same item. So there's no point in trying to hoard all these codes for your own use. Coupon 1 will gives you a Radiant Egg X10. Coupon 2 will give you a Radiant Mount Summon X10. Coupon 3 gives you Radiant Mount Summon x 5, Rare Companion Contract x 5, and Radiant Pet Egg x 5. Finally, Coupon 4 will give you a Rare Companion Contract x 10.
To redeem the codes all you have to do is launch the game, select a character, open the main menu, and head to settings. Then hit the Account tab, select Register Coupon, enter the code, and it will give you the item. If it's already been claimed, it will tell you that. This is first-come-first-serve, and no, we DO NOT have any other codes. This is everything they gave us. Best of luck to you!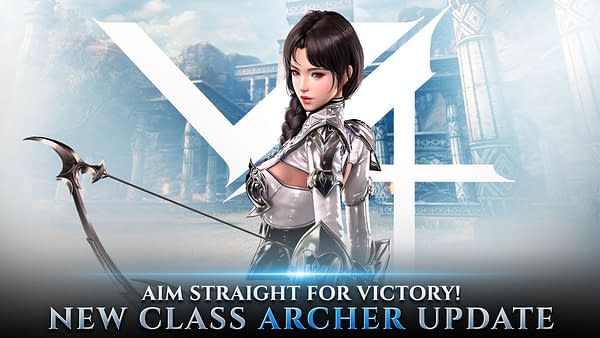 | Coupon # | Coupon Code |
| --- | --- |
| Coupon 1 | M828UDVLFR |
| Coupon 1 | M82GXPDURH |
| Coupon 1 | M822NCEFEF |
| Coupon 1 | M82C54JCUW |
| Coupon 1 | M8228EYL6U |
| Coupon 1 | M82D8YLSYY |
| Coupon 1 | M82CYWHYZD |
| Coupon 1 | M82AY4AB45 |
| Coupon 1 | M829BKV8WK |
| Coupon 1 | M82WN9HMTV |
| Coupon 1 | M82PZ8LCTY |
| Coupon 1 | M825W8S6A5 |
| Coupon 1 | M82NSAK6NN |
| Coupon 1 | M82AMWSZ7U |
| Coupon 1 | M8255TH7GK |
| Coupon 1 | M8267MBTSP |
| Coupon 1 | M82DJPAJ3H |
| Coupon 1 | M82ZYZKK8W |
| Coupon 1 | M82HG7B7HN |
| Coupon 1 | M82JL2WH3J |
| Coupon 1 | M82AHDKEFB |
| Coupon 1 | M82MCR58EW |
| Coupon 1 | M828U392P4 |
| Coupon 1 | M82FR6DZ6R |
| Coupon 1 | M82NVN789T |
| Coupon 2 | NK4KADX8N9 |
| Coupon 2 | NK4ZWVJW7J |
| Coupon 2 | NK4YHPPTT7 |
| Coupon 2 | NK43K9JF6Z |
| Coupon 2 | NK4JGCG2BS |
| Coupon 2 | NK4UZJ778H |
| Coupon 2 | NK48RWX86J |
| Coupon 2 | NK4A7M2NKA |
| Coupon 2 | NK4RC6LGKJ |
| Coupon 2 | NK4S2U8S7V |
| Coupon 2 | NK46W9CELL |
| Coupon 2 | NK4XZ5MXTK |
| Coupon 2 | NK4BP25KSD |
| Coupon 2 | NK4CYC22RD |
| Coupon 2 | NK4334JJCB |
| Coupon 2 | NK45UNTSTF |
| Coupon 2 | NK4T9ZTBCS |
| Coupon 2 | NK4GKB8K6P |
| Coupon 2 | NK46DA7SR9 |
| Coupon 2 | NK4NEWXV3K |
| Coupon 2 | NK4DXBS7JP |
| Coupon 2 | NK4AYKEC3Y |
| Coupon 2 | NK4SNU4CPM |
| Coupon 2 | NK4LB7G63J |
| Coupon 2 | NK4ZHT8USP |
| Coupon 3 | APGDGAKNBV |
| Coupon 3 | APGASRS9MZ |
| Coupon 3 | APG5976XAH |
| Coupon 3 | APGDD3SKN3 |
| Coupon 3 | APGDYZBYDK |
| Coupon 3 | APG8NAVPLT |
| Coupon 3 | APGX9EKDWT |
| Coupon 3 | APGKCLVTYC |
| Coupon 3 | APGM4K98HV |
| Coupon 3 | APGGVVTKGB |
| Coupon 3 | APGJBNG76A |
| Coupon 3 | APGCR2ZJ75 |
| Coupon 3 | APGZCP9FJD |
| Coupon 3 | APGGTR6KWB |
| Coupon 3 | APGAJ5EXFS |
| Coupon 3 | APGYTH97NA |
| Coupon 3 | APGDRUX74T |
| Coupon 3 | APGGKVKNH8 |
| Coupon 3 | APG9U8TGM7 |
| Coupon 3 | APGCZXMSLH |
| Coupon 3 | APG72GDTM3 |
| Coupon 3 | APGECVXT88 |
| Coupon 3 | APG8M28JX2 |
| Coupon 3 | APGFNVCMSX |
| Coupon 3 | APG3MCEE85 |
| Coupon 4 | YJF8PA45UW |
| Coupon 4 | YJFAD6XFZZ |
| Coupon 4 | YJFX54NSUM |
| Coupon 4 | YJFNFCMMFJ |
| Coupon 4 | YJFXYPZBTS |
| Coupon 4 | YJFR2ZSBT9 |
| Coupon 4 | YJFS4KH3C5 |
| Coupon 4 | YJFFLST9CJ |
| Coupon 4 | YJFHKM9T7D |
| Coupon 4 | YJFGY2VZ2R |
| Coupon 4 | YJFAVWSXZT |
| Coupon 4 | YJFYENHNPD |
| Coupon 4 | YJFKDAS6F7 |
| Coupon 4 | YJFEL65AJK |
| Coupon 4 | YJFWMFDRBP |
| Coupon 4 | YJF433ERVC |
| Coupon 4 | YJFAMV7ULH |
| Coupon 4 | YJF72NHW42 |
| Coupon 4 | YJFVRELEKK |
| Coupon 4 | YJFX8MCVL4 |
| Coupon 4 | YJFDGF6DKT |
| Coupon 4 | YJFS5YJLKT |
| Coupon 4 | YJF3ET5NVC |
| Coupon 4 | YJF5YK8GHW |
| Coupon 4 | YJFY53KVKU |