Google Confirms That Cyberpunk 2077 Will Be Coming To Stadia
An interesting piece of news from Google today as they have confirmed CD Projekt Red will bring Cyberpunk 2077 to Stadia. The news comes off the heels of the latest Night City Wire, which you can watch down at the bottom, revealing more of what it takes to get to the top in the world of the dark future. The game will officially launch on November 17thm 2020 on Stadia, the same day it's set to come out on PC and console. Enjoy the video!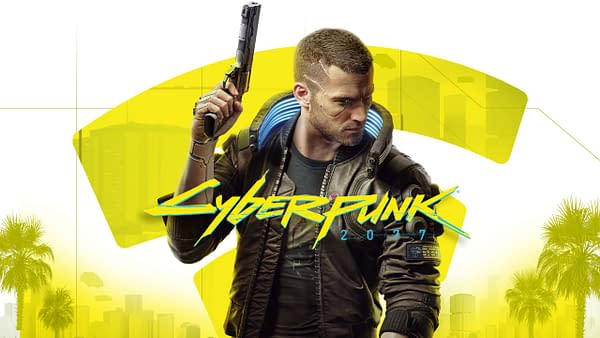 Cyberpunk 2077 is an open-world, action-adventure story set in Night City, a megalopolis obsessed with power, glamour and body modification. You play as V, a mercenary outlaw going after a one-of-a-kind implant that is the key to immortality. You can customize your character's cyberware, skillset and playstyle, and explore a vast city where the choices you make shape the story and the world around you. Become a cyberpunk, an urban mercenary equipped with cybernetic enhancements and build your legend on the streets of Night City. Enter the massive open world of Night City, a place that sets new standards in terms of visuals, complexity and depth. Take the riskiest job of your life and go after a prototype implant that is the key to immortality.

Players take on the role of V, a completely customizable character that players can shape cosmetically and in talents. V is a mercenary who can specialize in hacking (NetRunner), combat (Solo), and machinery (Techie). As the game unfolds, players can raise their expertise in these fields with implants, which can even enhance movement. V can gain arm blades that can be used as weapons or to scale walls. V's choices are dictated by the player, including who is considered an ally. One of these voices is Johnny Silverhand (played by actor Keanu Reeves), a digital ghost that will either help or haunt V, depending on how their relationship unfolds through the player choice.