GungHo Online Entertainment has released the first official gameplay trailer for their upcoming robot strategy battler, Volta-X. The game was revealed clear back at PAX West 2019, but not much has been made of it since the reveal. Now the devs have released a new trailer along with some screenshots to give you an idea of what you'll be up to. If you're not familiar with the game, you get to control the giant robot of your dreams in epic battles for all to see. You'll create a base to discover new technologies and eventually challenge other players to prove you're the best Volta pilot. The game is set to be released exclusively on the Nintendo Switch this summer, but a release date hasn't been revealed yet.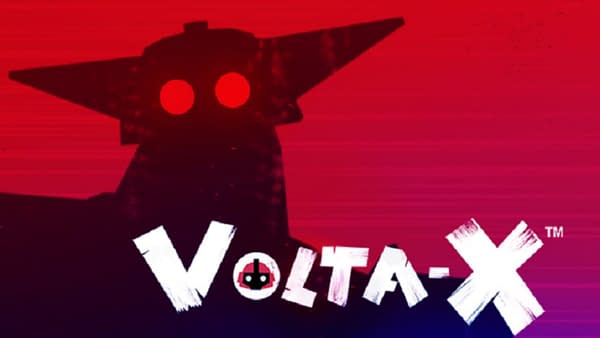 Years ago, Earth was jeopardized by a Kaiju invasion. Faced with insurmountable odds, our best known scientists and world leaders floundered and it seemed everything was lost. That is, until the mysterious Dr. V revealed his new technology – the Voltas. Thanks to the Voltas and their pilots, our victory over the alien threat was swift and decisive. After overcoming the Kaiju, these formidable robots provided the foundation for the most popular sport in the world – Volta battling!

Now we're extending an invitation to you to join the World Volta Association, the premiere destination for high stakes Volta combat. Achieving prestige and fame will take teamwork and plenty of strategy. Prove your championship drive by commanding your crew members to power up weapons, dodge attacks, or repair your Volta while you simultaneously attack your opponent's Volta to weaken them and gain victory! As you rise through our ranks, you'll earn access to more Voltas, obtain incredible weapons, and face even tougher challenges.

When you're not in the arena, you'll have full access to your own custom headquarters, too. There, you'll be able to develop the perfect balance of work and play between your team, Voltas, and gear. It's important because while the WVA is currently a place where we fight for sport, there may be a time again when Voltas will be on the frontlines to protect our planet from any dangers that dare threaten us.
Enjoyed this article? Share it!