Posted in: Games, Team17, Video Games | Tagged: Glee-Cheese, Headbangers Rhythm Royale
---
Headbangers Rhythm Royale Gets Release Date & Steam Test
Headbangers Rhythm Royale is coming out in late-October, and might just be the next major game to take over content creator streams.
---
Developer Glee-Cheese and publisher Team17 announced a short time ago that Headbangers Rhythm Royale will be coming out in October. The game has been teased for a while, but the team finally revealed that the game will be released on October 31, 2023. What's more, they are going to have it on Xbox Game Pass on Day One, along with PC platforms and all three major consoles. In case you haven't seen this game, this is a music-centric party title in which you and multiple players will go head-to-head trying to win mini-games until you have one player left standing. The devs will also be holding a Closed Steam Tech Test running from September 4-11, featuring 11 of the 23 mini-games available at launch and will allow players to unlock 20 of the 40 free battle pass levels.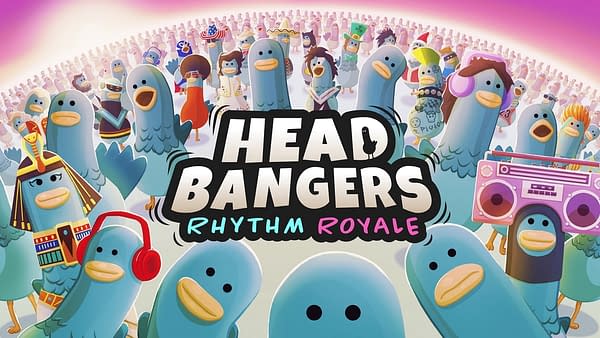 We had a chance to try the game out a few weeks ago in a private demo, and I'm telling you right now, this will be the new game to take over Twitch and YouTube when it drops. The games are all fun and have their own level of challenge that anyone can get into. it doesn't require any major skills or training beyond the idea of just learning to work with the rhythm or beat that's presented to you in each game. We were given a chance to play against a full room of NPC players, trying out a multitude of mini-game options. In the first set, we got to spend a night at the opera hitting the right chords, then fought off enemies on a side-scrolling game, then had to rotate our neck in a precise way to get the right sounds, eventually coming out the winner. In the second set, we were barely hanging on at the end of every round, trying to keep from being eliminated. We're keeping it spoiler-free to a degree, as this is one of those games you have to just try out for yourself. You'll see what we mean in about seven weeks when the game comes out.
"Flocking together is a pigeon's second favorite pastime (after headbanging), and with cross-platform online multiplayer, no pigeon is too near (or too far) to join in on the Headbangers Rhythm Royale fun, regardless of their platform of choice. With hundreds of customizable options purchasable with yummy breadcrumbs earned in-game by being crowned the Master Headbanger, players can prune and perfect their pigeon, combining everything from leopard print leotards and western hats to shark heads and … television bodies before they soar down onto the dancefloor."
Ruffle Feathers: Memory, rhythm, reflexes, and reaction times will be put to the test across 23 minigames, each with its own unique musical twist.
Preen Away: With hundreds of unique items to choose from, including full outfits, hats, glasses, voices, and taunts, players can take the top spot and fluff their feathers with their very own personalized pigeon.
Peck & Earn Breadcrumbs: Challenges and unlockable customizations await in the free in-game battle pass, with players able to spend their hard-earned crumbs to help them be the most stylish pigeon in the flock.
Cross-Flock Support: Play with up to 29 other pigeons with crossplay enabled; friends and frenemies alike can battle in musical madness regardless of their gaming platform of choice.
Talon Tapping Music: With unique scores across each minigame, loading screen, and pigeon accessory menu, the party never stops with the bespoke scores written and created by the Glee-Cheese team.
---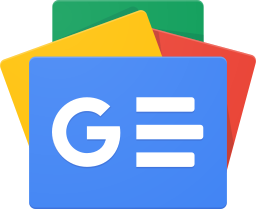 Stay up-to-date and support the site by following Bleeding Cool on Google News today!