One of the cool pieces of info we received this week with the partnership between Blizzard and Tespa is that the Hearthstone Collegiate Championship would return. The series is set to kick off this fall with a good chunk of prize money on the line that any college kid could sorely use. Here are the details below as the series makes its return in the fall.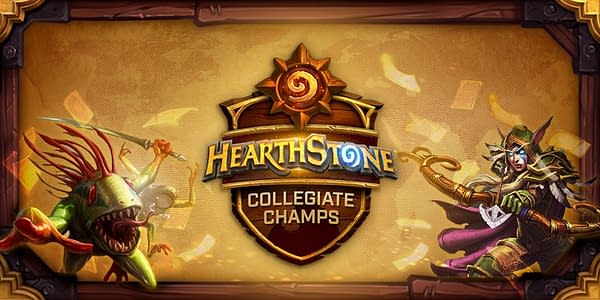 We're looking for students of all skill levels across the United States and Canada to get involved and represent their schools. Your school can field as many teams of three that want to participate, and we encourage any coaches or coordinators to sign up for our team manager program. Students currently enrolled part or full-time at an accredited university are eligible to compete. Please check out our Official Rules for more details. Once you've registered an account on Compete and verified your student status, you will be able to sign up for this tournament. If your student email or school is new to our system, please allow up to 24 hours for them to be approved.

1st Place: $3,500 per player
2nd Place: $2,000 per player
3rd and 4th Place: $1,250 per player
5th through 8th Place: $1,000 per player
9th through 16th Place: $500 per player
17th through 32nd Place: $40 BattleNet balance per player
Enjoyed this article? Share it!