"Hearthstone" Player Blitzchung Suspended Over Hong Kong Comments
Hearthstone player Chung "blitzchung" Ng Wai has been suspended from the Grandmasters tournament after making comments on Hong Kong. The decision came down early this morning from Blizzard officials after watching the footage and deciding what action they thought was appropriate. In case you weren't aware, blitzchung won his Grandmasters match in the Asia-Pacific region as the tournament is slowly finding out who will be competing in Bucharest next weekend. When he did his post-match commentary, he took a moment to throw on a gas mask and called for the liberation of his country.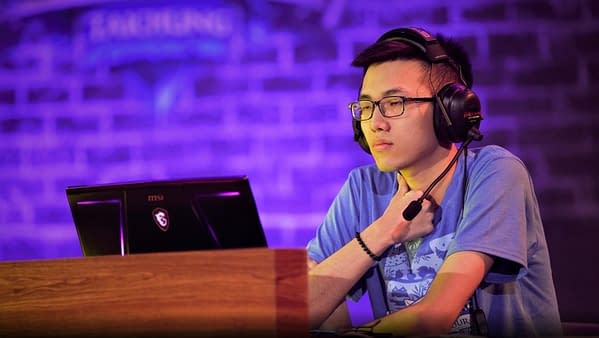 The interview did not make the English-side of the broadcasting for the tournament, and Blizzard has since removed the original video. But the internet doesn't forget and the video has been making the rounds in the Hearthstone community. Here's the primary clip that was originally shown from the Taipei broadcast before he was cut off. You can see the two broadcasters duck and hide their heads during the declaration. The result of the suspension is that he will not receive any prize money for his win and that he is suspended from tournament play for one year. Blizzard also parted ways with both broadcasters who, according to the company and others on Twitter, encouraged him to say it.
The same day as the broadcast, blitzchung provided commentary on the matter to Inven Global, standing by what he said.
"As you know there are serious protests in my country now. My call on stream was just another form of participation of the protest that I wish to grab more attention. I put so much effort in that social movement in the past few months, that I sometimes couldn't focus on preparing my Grandmaster match. I know what my action on stream means. It could cause me lot of trouble, even my personal safety in real life. But I think it's my duty to say something about the issue."