Infected Shelter Gets a Brand New Trailer from Dark Blue Games
The developers at Dark Blue Games released a brand new trailer this week for their upcoming RPG brawling shooter Infected Shelter. This is one of those titles that has a lot of good things going for it, we just haven't had a proper taste of it yet. But we're stoked to take up the fight as we wheel our angry grandpa who survived the war around to kill zombies! Enjoy the description and trailer below.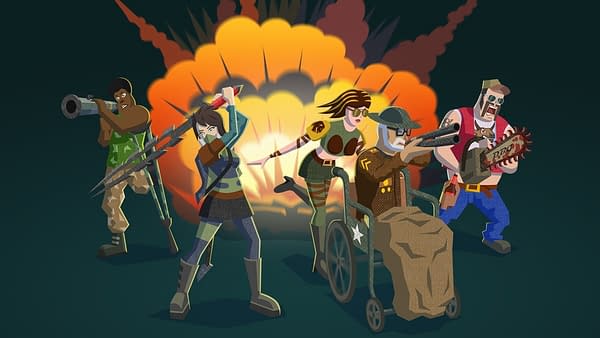 Infected Shelter is a randomly generated rogue-lite post-apocalyptic action RPG shooter / dungeon brawler. Singleplayer and co-op for up to four players.

Every run is different because of the randomly generated content. By beating enemies players can loot more than 150 different blueprints of permanent improvements and this is the key to Infected Shelter's replayability. Instead of just collecting loot to make yourself more powerful during a single run, you unlock new weapons, clothes, skills, relics and RPG-like character improvements that change how you play the game in the following runs.