The weird giant muscle of evil himself has arrived as Lord Zedd joins Power Rangers: Battle For The Grid as their latest DLC character. Today nWay released their latest update for the game, v 1.4, which not only adds the classic baddie but complete's the game's story mode. We have the details below of what the update includes, but if you're looking to wreak havoc on all your opponents in Power Rangers: Battle For The Grid, this is a great way to do it.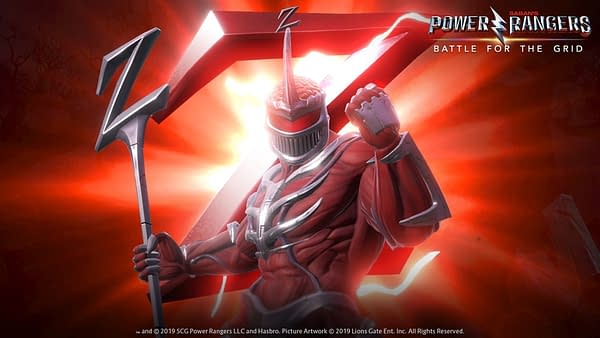 ● Lord Zedd (Season One – Character 3): The self-proclaimed "Emperor of Evil," Lord Zedd has conquered and enslaved much of the galaxy. Initially leaving the "insignificant" Earth for Rita Repulsa to conquer, he returns to punish her for her failure and finish what she started. Lord Zedd wields his Z-Staff to blast his enemies from range but can also pull them in to close to unleash devastating attacks. His combo potential is high and even more impressive when he calls upon the Putties to help aid in him in battle.

● Story Act III: The Finale: Lord Drakkon and his army continue to travel through dimensions, conquering the Rangers and threatening all existence. With the fate of reality at stake, Zordon and Commander Cruger ask Rita Repulsa to join forces in order to stop Lord Drakkon and his powerful army. Tune into Act III and find out if Rita has been convinced to join the Rangers to defeat her old apprentice.

Story Act III is included in the free v1.4 update.

Gameplay Enhancements: The new update includes:

○ Combat improvements to make the battles even more fun and engaging.
○ Ability for players to preset their favorite teams.
○ Improved PlayStation 4 online play.
○ Online matchmaking improvements.
Enjoyed this article? Share it!