Luminous announced a brand new multiplayer RTS this morning with Circle Empires Rivals, a proper sequel to the 2018 PC game Circle Empires. While the company didn't release a ton of details, let alone a release date, we did find out you can sign up for a beta here. The game appears to be much like the original with a few new additions made. Enjoy the trailer!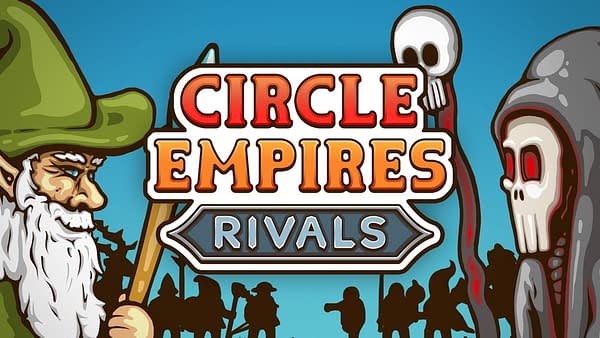 Circle Empires Rivals is the multiplayer sequel to the original award-winning real-time strategy game enjoyed by more than 300,000 players worldwide! Fast-paced action and hundreds of different units combined with a procedurally generated world of circles to make every session exciting and unique. You'll have to devise new strategies and clever tactics to defeat your enemies, harvest resources and increase your power – alone or online with friends!

"It's amazing to have watched the project evolve from a free demo into the single-player experience, and now at last, into a multiplayer one as well!" – The Luminous Team

Key Features

Fast-paced multiplayer RTS

Play with friends in a variety of online game modes, including Co-op

Units gain XP and level up

The world is made of circles, each with different loot and enemies.

Expand your empire, circle by circle

Procedurally generated worlds contain unique flora and fauna

250+ different creatures and buildings, harvestable resources and level-ups

25+ Different faction leaders, a large variety of bonuses

40 huntable boss monsters

Huge range of difficulty options for any skill level
Enjoyed this article? Share it!