Mega Man X and Mega Man II Cartridges to be Produced
Capcom has decided to surprise fans with a little something extra again for the Mega Man 30th Anniversary by teaming up with iam8bit to release special edition NES and SNES cartridges of Mega Man II and Mega Man X. Take a good look at the cool photos below as iam8bit has made some beautiful reproductions here, with the second game in a stunning blue cartridge that stands out and kinda shows the board underneath, while the X edition is in pearl white to match up with the suit from the game's cover. These are so candy I just want to eat them.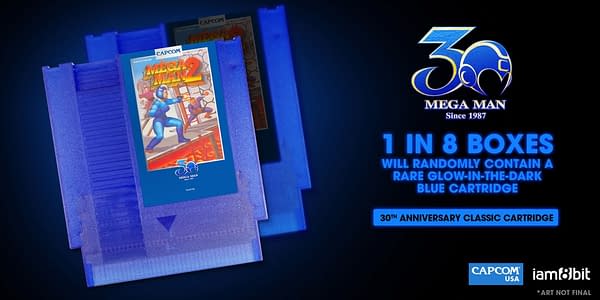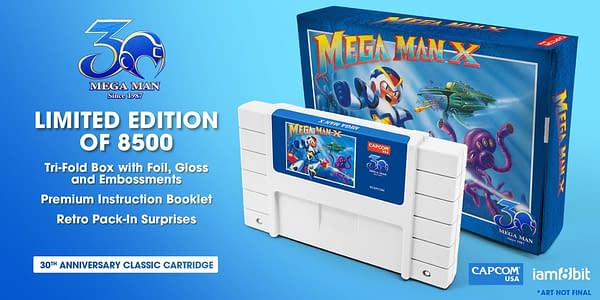 These cartridges will be fully playable, meaning if you still have one of your old systems or a current generation all-in-one retro system from a third-party maker, you should be able to play them without any issues. Each one will come with retro box packaging and instruction booklets matching the originals that came with it, as well as some specialized artwork for the posters inside. Plus, one out of every eight will be a glow-in-the-dark cartridge just for fun! The catch to all this: they're only producing 8,500 copies of each. You can pre-order them now as they're both priced at $100 a piece, no date was given as to when they'd be released.