Nintendo Reveal The Rest Of Their PAX West 2019 Plans
After the announcement this week of Nintendo's plans for Pokémon at PAX West 2019, Nintendo has finally revealed the rest of their plans. We now know all of the games the company will have on display at their booth during the event, which includes Luigi's Mansion 3, The Legend of Zelda: Link's Awakening, Pokémon Sword, Pokémon Shield, Dragon Quest XI S: Echoes of an Elusive Age, Daemon X Machina, The Witcher 3: Wild Hunt – Complete Edition, and Minecraft Dungeons.
Along with the Galar Region Tourist Booth, there will be a panel and signing opportunity featuring developers of Dragon Quest XI S. And the company will be holding a fun scavenger hunt based on Link's Awakening with some legendary pins as the prize! Plus, the Warp Pipe Pass will make a return to the convention, which you can read about below.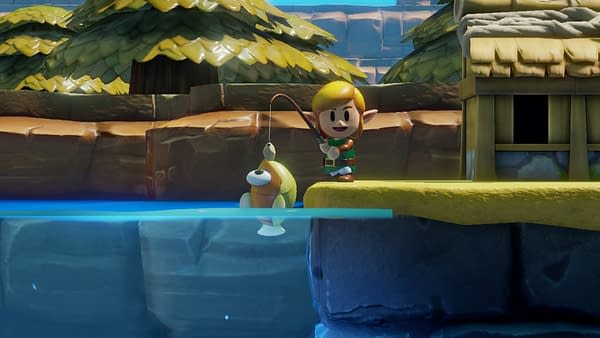 "PAX is one of our favorite events to attend, since we get to bring upcoming games and experiences directly to our fans," said Nick Chavez, Nintendo of America's Senior Vice President of Sales and Marketing. "We have a robust lineup of new, high-quality games coming to Nintendo Switch throughout 2019. Our booth at PAX West is a great opportunity for fans to try out just a taste of some of these incredible games before they launch later this year."

Registered PAX West attendees will have the opportunity to reserve a free Warp Pipe Pass to use at the Nintendo Booth and gain priority access in line to demo the Luigi's Mansion 3, The Legend of Zelda: Link's Awakening, Pokémon Sword and Pokémon Shield games. Starting on Aug. 28 at 5 p.m. PT, visitors can sign in with their Nintendo Account at https://experience.nintendo.com to reserve a Warp Pipe Pass, while supplies last.