The other game I got to try out at the Bandai Namco booth during E3 2019 is Supermassive Games' latest title, The Dark Pictures: Man of Medan. If you're not familiar with this company, these are the same people who made Until Dawn, Hidden Agenda, and Shattered State. This game plays in much the same fashion as those titles, as you play as a member of a group where you will follow a specific person at different points in the story. That person will make decisions, such as comforting one friend over another, which will affect how the game plays out. In some cases, your choices are well thought out and they benefit you, while others are detrimental and can backfire quickly. There are also button sequence events where you can hit a specific button in time and it will give you an advantage on an action for a moment, but it could also hut you if you don't hit it in time.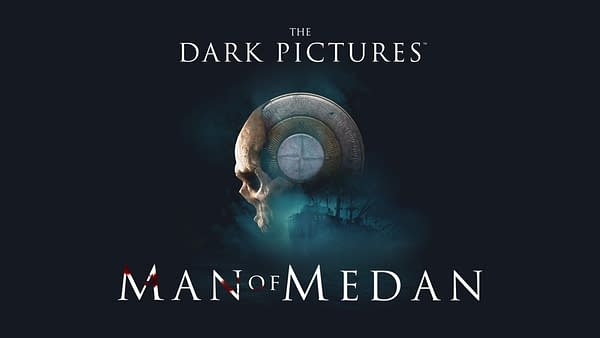 The demo we got to play showed four people being kidnapped on a boat at sea in the middle of a storm by what appears to be three pirates. One of the characters attempts to make an escape and help the others, but it doesn't go very far. The story then switches to another, who owns the boat and is put in the position of helping them find what they're looking for. Which, in this story, is a derelict ghost ship in the middle of the ocean. While the story is cool to look at, I got two issues with this demo. First, the eyes. I'm sorry, Supermassive devs, but these people stare at me and express no emotion, even with mocap. I look into their eyes and they look dead inside.
The second is their personalities, which it's really hard to feel sympathetic to what feels like four rich kids looking for treasure who also complain a lot. Like, A LOT! Maybe it's just the demo, but I couldn't find a single character I liked. No, wait, I take that back, I liked the main pirate dude who was missing an eye, and he's the villain. The Dark Pictures: Man of Medan needs some work, at least from the demo we experienced at E3. The game is set to be released on August 30th, 2019, for PC, PS4, and Xbox One.
Enjoyed this article? Share it!