A cool new deal has come up for the Twitch-based Pathfinder show Dragons and Things, as they've officially partnered with the game's publisher Paizo. Two Kings Entertainment LLC announced the partnership today, which will allow the creators to expand their schedule with "new and innovative content using the Pathfinder and Starfinder" as part of the programming. The show gained popularity for being one of the few that allow audience participation in the game to where the crowd can actually dictate where the story goes as its being played. We have a couple quotes from the press release here, but you can find the show broadcasting every Friday at 6pm on their Twitch channel.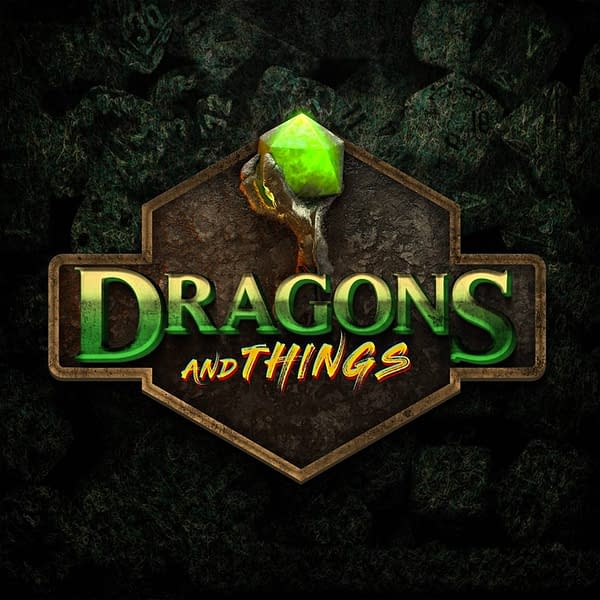 "We were drawn to Dragons and Things because it embodies the core of what tabletop gaming is all about: good friends, wild stories, and high-fantasy adventure. We look forward to working with them as they bring Pathfinder and Starfinder to life through vibrant characters and officially licensed RPG hijinks," said Jim Butler, Vice President of Marketing & Licensing at Paizo.

"Jim Rodehaver and I have always loved creating epic fantasy stories both at the tabletop and on the screen. What started years ago with his dad as GM has now grown into a tabletop experience that includes friends and loved ones, and extends to fans across the world every Friday night on Twitch. We're beyond excited to be partnering with Paizo on the next part of our adventure and very fortunate that they share our love of fun, memorable, and sometimes loud storytelling involving dragons and things. The team is looking forward to making 2019 just the beginning," said founder and CEO of Two Kings Entertainment, Adam Rady.
Enjoyed this article? Share it!