PUBG and deadmau5 Getting Together for a Twitch Prime Event
Mark your calendars for July 13th: PUBG and deadmau5 are coming together for a special Twitch Prime event featuring an unboxing. We're not exactly sure what the company plans to unveil, only that they're trying to pull out some big names to hype it. Popular streamers like Shroud, Dr DisRespect, and AnneMunition will be joining the DJ in Los Angeles as he plays a brand-new set of music for some special in-game exclusive gear from the company for anyone who has Twitch Prime. Here's a quick rundown of what they intend to show off during the livestream.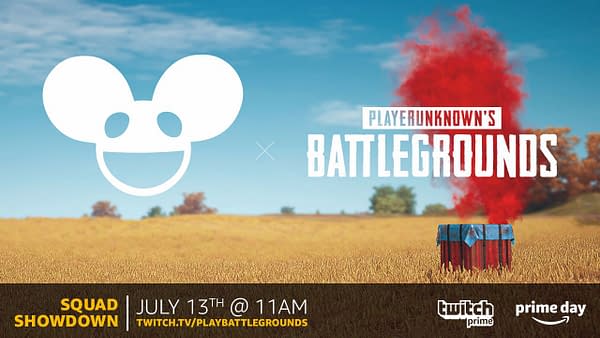 Expect a day full of entertainment, including:

Live performances from deadmau5 featuring new music.

Reveal of exclusive PUBG in-game content for Twitch Prime members.

Action-packed PUBG battles between squads of celebrities and top streamers.

Huge giveaways and online participation for viewers at home.
The giveaway sounds like a really awesome event for anyone who is loving PlayerUnknown's Battlegrounds, but we're kind of curious how long it will be until other games jump in on these kinds of reveals and make them more of a regular thing instead of a once-in-a-while kind of ordeal. Here's hoping players will get some fine goodies out of this.