"Rage 2" Will Receive "Rise Of The Ghosts" DLC On September 26th
The next DLC pack coming to Rage 2, Rise Of The Ghosts, will be making its way into the game with a ton of new content on September 26th. The content will start off with a brand new storyline as you have to deal with the cannibalistic group known as The Ghosts, you'll get a new Feltrite Laser Launcher to disintegrate anyone in your way, and a new Void ability to use the force upon enemies. You'll also geta new region in the Overgrown City and a new vehicle with the Ghost Motorcycle. 1,500 Rage Coins or $15 will get you the DLC when it's officially released. You can read more about it here, as we wait for Bethesda Softworks to release a trailer for it.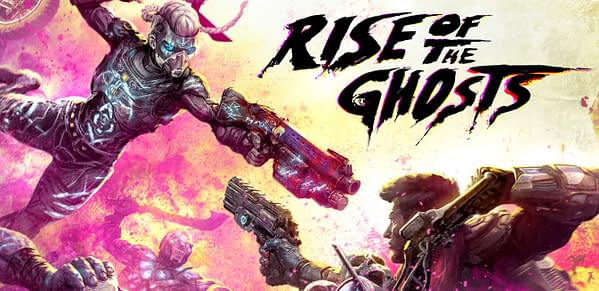 The Ghosts were once a terror in the wasteland. Ruthless, vicious, tactical and cruel, they took what they wanted and left no survivors. Following the Authority Wars, they were nowhere to be found. At the time, many people assumed they had simply been wiped out and they began to fade into wasteland legend. In reality, they had found a higher calling; a strange woman named Iris promised them power and glory if they did everything she said. Iris and the Ghosts fled to the Overgrown City, where for years they underwent intensive brainwashing and were subjected to experiments that left them with powerful and mysterious nanotrite abilities.