MAINGEAR took a moment to send us one of their new products to review in the form of the Classic Backpack in the Nero model. Aside from making awesome PC towers, the company has also been producing various products and gamer gear for those looking for an alternative to other brands. So we were rather intrigued when the idea came around to review a backpack specifically for gamers on the go. We tried this out for a few weeks and here's what we got from it.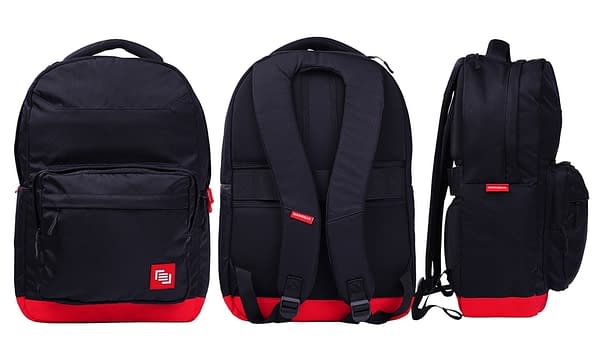 This backpack is basically one of the most padded backpacks I've ever dealt with. Every compartment, every pocket, every sleeve. They are covered in padding or have a soft fabric to them to keep your contents snug and safe. The exterior is nylon with water-resistant zippers and routing flaps. Shy of dunking this thing in a tub of water, it is designed to keep everything dry and easy to dry off when you get out of the rain. It comes with a passed handle at the top, a luggage strap, and weight distribution straps (both padded). A tile pocket and a security pocket on the back for easy access. A water bottle pocket on one side and a battery pocket on the other if you're charging on-the-go.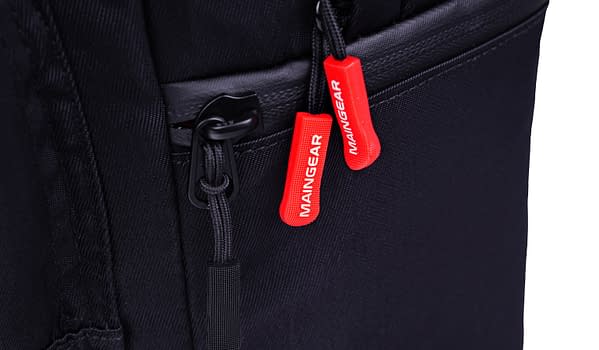 Inside is much the same with a bevy of pockets to choose from. As you can see from the photo below, this backpack can fit a 15" laptop, a pad, and a Nintendo Switch all securely. There's room for your cell phone, battery pack, mobile charager, cords, a game controller, and whatever other odds and ends you need to take with you. The red lining is a little ostentatious, but we get it, it's part of MAINGEAR's branding. I took some of my items on a recent overnight trip and it handled it well without any tussling or damage. I will say that it can hold a 17" laptop, but it's going to come right up to the zipper and a portion of it won't be protected. So you can get a bigger laptop in there, but you do so at your own risk.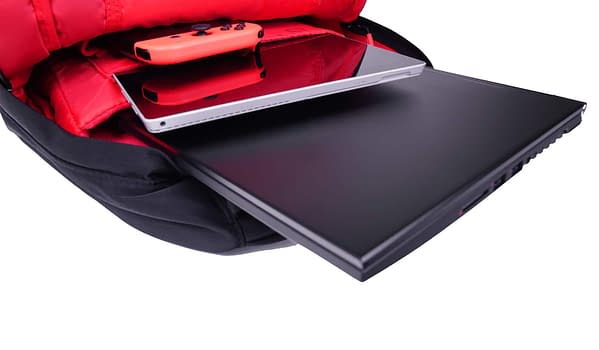 Overall, I thought the Classic Backpack was a pretty awesome item for gamers. Now before you start thinking you won't use it for anything else, you're wrong. It's still a fully-functional backpack that you could use for school, trips, camping, and more. It's just designed for gamers who travel a lot whether it be in the city or around the globe. And if you're hauling gear that you love or making a living on if you're an esports player, you want to make sure your investment is protected. This does a pretty good job with that. It will run you $100, so it's an investment with a cost. But if you want to make sure your gear stays protected, you'll have to pay extra no matter what backpack you get.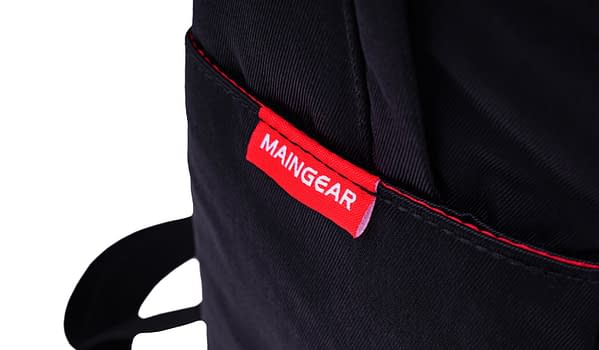 Enjoyed this article? Share it!