Gilligames revealed this week that their music industry simulator Rising Star 2 will be coming to Steam in Q3 2020. The game serves as a sequel to the original 2007 game, which did pretty well back in the day. In this version, you take on the role of a fully customizable rookie musician as you try to turn yourself into a rock star overnight. The sequel introduces a more immersive 3D world while still maintaining the RPG style of the original system. You can read more about it below, as we wait for them to release more details and footage of the game. As well as a proper release date.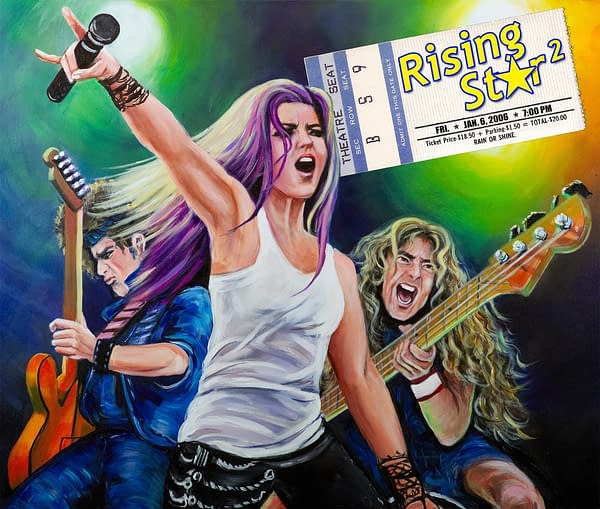 Players can upgrade their songwriting, instrument playing, stage presence, production, repair, and business skills to make it to the top. With thousands of customizable combinations of items and outfits, they are in charge of building their own star. As the band leader, players must recruit musicians with compatible personalities, book gigs across the country to increase their popularity, earn money from odd jobs to stay alive while pursuing a music career and make their own path to become successful.

A full list of features includes:

A dynamic musician attitude system (DMAS) to recruit compatible musicians and kick out musicians that no longer get along.

Hiring managers to find recording contracts, endorsements, and book individual gigs or entire tours.

Full customization of a band's appearance with thousands of combinations of hairstyles, makeup, and clothing.

Customizing the band's van appearance with more than 80 different paint jobs.

Purchase and own a variety of houses to call home that can be upgraded and decorate to your liking.

Living the classic rockstar life by trashing hotels & motels for inspiration and fun.

Choosing from 600 different types of real equipment to see what works best for the band.

Booking venues and tours across more than 130 cities in the United States.

Thousands of locations to explore including homes, bars, theaters, stadiums, clothing stores, music stores, studios, hotels, art galleries, print shops, manager offices, garages, parks, cemeteries, and hospitals.
Enjoyed this article? Share it!