Rubik's Cube Goes Green With The Rubik's Re-Cube
Becoming environmentally friendly, Spin Master has released the Rubik's Re-Cube, a green version of the traditional Rubik's Cube.
---
Spin Master has released a new version of the Rubik's Cube as they have unveiled the recycled Rubik's Re-Cube. This is the company's first 100% recycled 3×3 cube, which was made from 100% recycled ABS plastic and packaged in 100% recycled cardboard, making the entire product green. On top of that, it has been FSC certified, which means that it officially met the top criteria for sustainability standards. Here's more info from the company on the cube.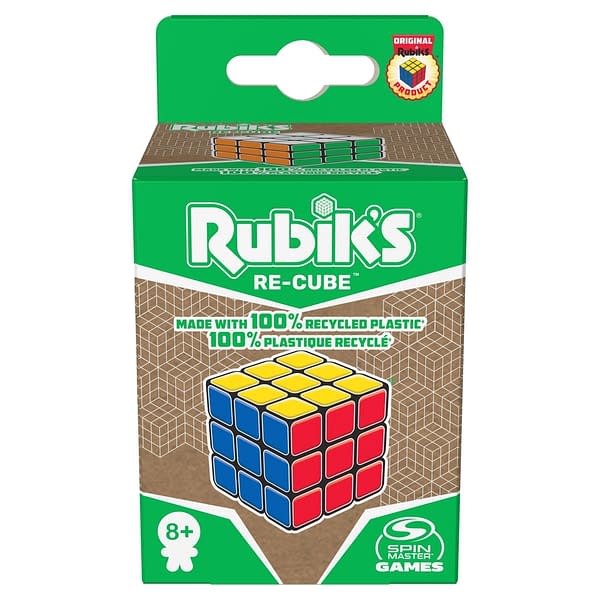 MADE OF 100% RECYCLED PLASTIC: Rubik's Re-Cube is the same 3×3 Cube you know and love, created with sustainability as top of mind. This recycled eco-friendly product is perfect for Earth Day or any day.
SUSTAINABLE PACKAGE: The lightweight package is made of un-bleached paperboard, which is created from all-natural ingredients. It is FSC certified, meeting the top criteria for sustainability standards.
TWIST, TURN, LEARN: The Rubik's Cube features 6 colored sides, each made up of 9 squares. Once the sides are jumbled up, you twist, turn, and rotate the Cube until each of the six sides has only one color.
CLASSIC PUZZLE-SOLVING PLAY: This brain teaser puzzle is the same speed cube that you remember from your childhood of retro toys. Do you have what it takes to solve the most iconic of all kid's toys?
SPIN MASTER PUZZLES, TOYS & GAMES: A world of jigsaw puzzles and family board games for kids, teens, and adults. Plus strategy, cards, and classic board games like dominoes, mahjong, or a chess set.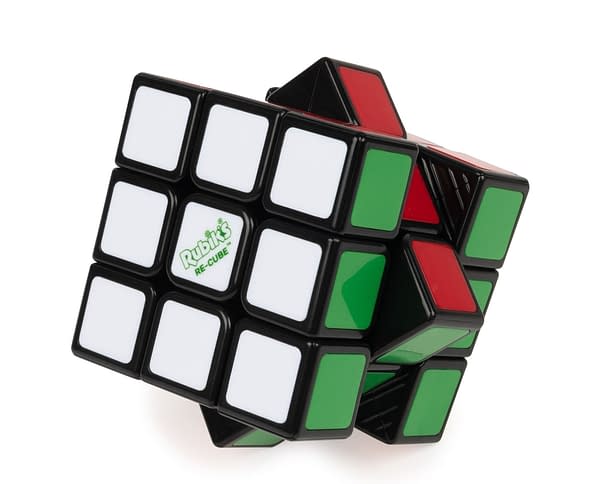 For those of you looking to purchase the Rubik's Re-Cube, it's currently on sale via Amazon for $13. So really, no difference in pricing from what you would normally pay for a new cube fresh off the assembly line. It basically comes down to whether or not you want to be environmentally conscious with your purchasing choices.