"Runescape" Receives A New "Rand Out Of Time" Update
Those of you playing Runescape who are looking for a new challenge are in luck as the latest update brings everyone The Ranch Out Of Time. This update from Jagex is an extension to the Farming skill and builds upon RuneScape's Player-Owned Farm content. Set on Anachronia, players can now access five new farming paddocks and raise, feed, and breed monstrous Gielinorian dinosaurs. Yes, it's your own little Jurassic Park, without all the electrical fences and raptors breaking out. The update also adds new content for the Farming and Herblore skills, including new fruit trees and berry bushes, new powerful potions, bombs, and a chance to start your own farming guild. Here's a couple of quotes on the addition from Runescape's Lead Designer, David Osborne.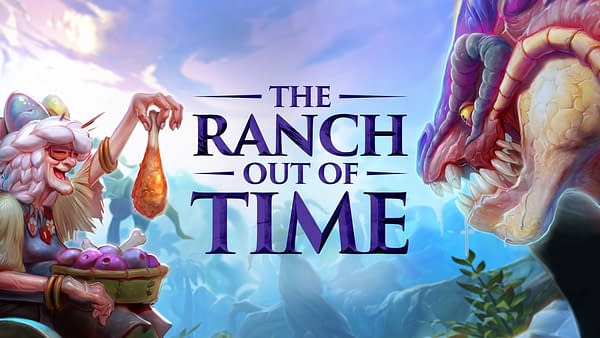 "The Ranch Out of time is the next evolution of Anachronia and builds upon the success of our summer update, The Land out of Time. As well as players being able to raise an army of roarsome reptiles, the amount of content we're adding to both the Farming and Herblore skills means we've raised the level cap of each from 99 to 120.

As players work towards 120 Farming, they'll unlock new content at every single level: new mushrooms, new cactus patches, and the elusive Money Tree await. They'll be able to use all these new ingredients to make potent potions that provide short-but-powerful benefits on a whole range of attributes, and the new herblore skills will allow players to concoct something even more explosive: bombs! Sticky bombs, poison bombs, vulnerability bombs and more – the higher your Herblore level, the more efficient you will become at crafting bombs. Have fun on our rather ferocious farm!"