Those of you who were hoping the next DLC character in Samurai Shodown would be a name from the past, turns out you were very right. Today SNK revealed that the Warden from Ubisoft's For Honor would be the next character added in a major crossover for the game. Ubisoft was so proud of the event, they even went out of their way to make a video to talk about the character's inclusion in the game.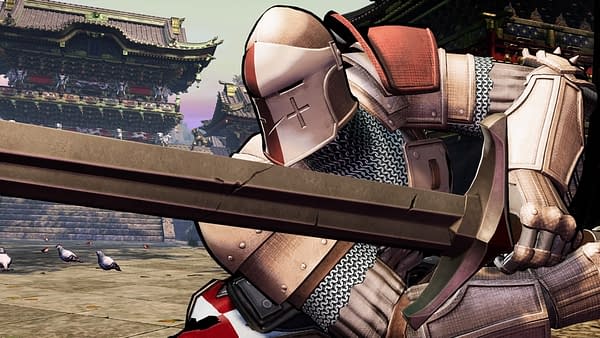 It totally makes sense now why the company didn't make any kind of attempt to make a shadow of the character or post any kind of hints as to what kind of character might be coming out of the past to join the roster. Because the character is not even from the franchise. It kinda makes us wonder if this reveal was done at a major tournament what the reaction might have been. Since the Warden has no real stats or anything to go off of, we have the intro trailer for you below and Ubisoft's own description of the character. The Warden will officially be available in Samurai Shodown on June 26th.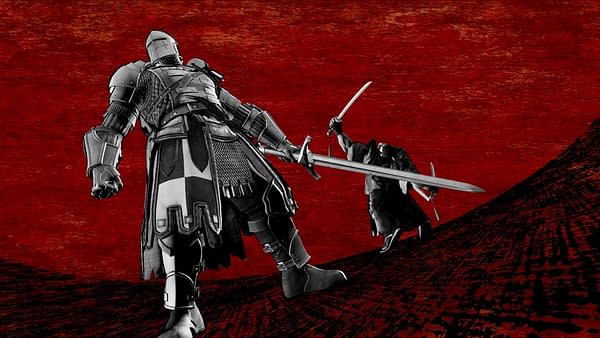 The Wardens are powerful, noble warriors dedicated to the defense of their land and their people. Striking a balance between defense and offense, wardens wear partial plate armor with chainmail and leather. Wardens wield massive two-handed longswords for slashing enemies and blocking attacks. Trained to be proud, loyal, and brilliant diplomats, the Wardens are expected to embody the highest values of Knighthood. Many set out to achieve this, few do. Wardens are jack-of-all-trade knights who roam the battlefield with their impressive longswords. They balance defense and offense and are easy to play. They make great choices for new players as they feature a large range of basic abilities. Their two-handed longsword is a two edged sword with a leather-wrapped pommel. They remain versatile weapoins in spite of their size, offering a balance of offense and defense. These fine blades are the signature weapons of the Wardens of the Iron Legion.
Enjoyed this article? Share it!