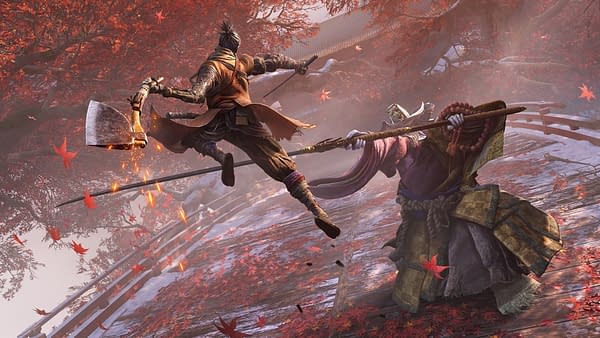 Activision has announced some incredible sales numbers for FromSoftware's newest game, Sekiro: Shadows Die Twice. The action adventure game has hit "Must-Play" status on Metacritic based on high review scores, but more than that, the game sold over 2 million copies in under 10 days on the worldwide market. Those sales were split across all platforms: PS4, Xbox One, and PC.
Sekiro: Shadows Die Twice was also the #1 viewed game on Twitch the day it launched, with more than 631 minutes of gameplay viewed during the launch weekend.
"Sekiro: Shadows Die Twice has brought something very special and unique to Activision's portfolio of games. It's been an honor to work with FromSoftware to help introduce a brand-new franchise to gamers around the world," said Michelle Fonseca, Vice President of Product Management and Marketing at Activision. "The fans have made Sekiro: Shadows Die Twice one of the most incredible game launches of 2019 thus far. The game has performed well on all platforms including PC and we're excited by the continued support from gamers and critics alike. It has been gratifying to see the enjoyment from fans when they overcome each challenge."
We found Sekiro to be beautiful, endlessly challenging, and well worth struggling to make it through the campaign without an easy mode, and earned the game a score of 9.5 out of 10.
Enjoyed this article? Share it!