Several Batman Games Are Free In The Epic Games Store
As part of the Batman 80th anniversary celebration, the Epic Games Store is offering several Batman games completely free to download this week. Technically, they're only offering two, but both are collections. The first is the LEGO Batman Trilogy, which has all three games from TT Games and WBIE in one pack. The second is the Batman: Arkham Collection, which has the three main Rocksteady Games titles, not including Arkham Origins. You can read more about both collections below, but you'll need to snag them quick as they stop being free on September 26th.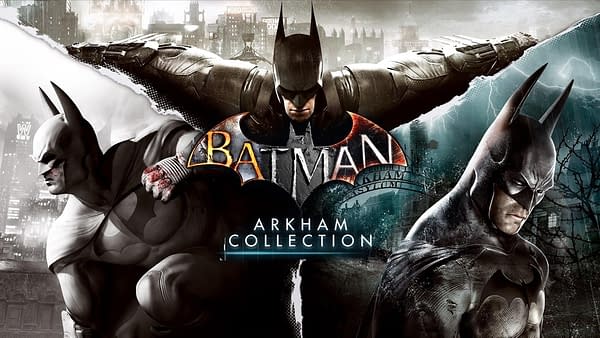 LEGO Batman Trilogy

The

LEGO Batman Trilogy

Pack offers players an unprecedented opportunity to experience the complete LEGO Batman saga. Enjoy where it all began in Gotham with

LEGO Batman: The Videogame

. Continue the adventure as the Dynamic Duo teams up with the Justice League for the first time in

LEGO Batman 2: DC Super Heroes

. Then, explore the outermost reaches of the DC Universe as the Justice League and Legion of Doom combine forces to thwart the villainous Brainiac in

LEGO Batman 3: Beyond Gotham

.

Batman: Arkham Collection

Batman: Arkham Collection brings you the definitive versions of Rocksteady's Arkham Trilogy games, including all post-launch content, in one complete collection. Experience two of the most critically acclaimed titles of the last generation – Batman: Arkham Asylum and Batman: Arkham City, with fully remastered and updated visuals. Complete your experience with the explosive finale to the Arkham series in Batman: Arkham Knight. Become the Batman and utilize a wide range of gadgets and abilities to face off against Gotham's most dangerous villains, finally facing the ultimate threat against the city that Batman is sworn to protect.