Square Enix released a brand new DLC addition for Shadow of the Tomb Raider this week, as players will be able to plunge into "The Nightmare". Essentially, this is going to be the horror version of the storyline you've been experiencing with a lot more traps and puzzles that will probably give you more than a few scares along the way. It's free if you have the season pass, $4 if you don't. Enjoy the trailer as you sink into further depths and challenges.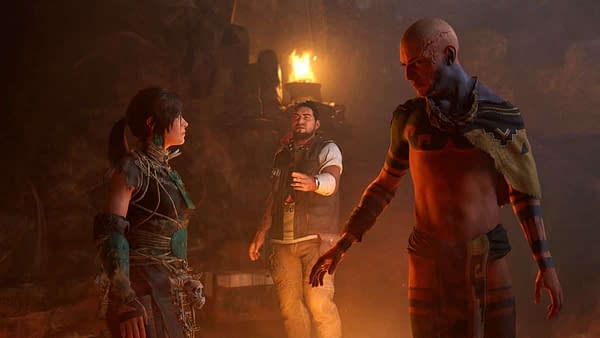 Journey through "The Nightmare," as Lara Croft faces off against familiar enemies and fallen friends. Explore Croft Manor in a harrowing trial unlike anything she has faced before. In order to obtain a powerful weapon, Lara must conquer, in either single-player or co-op, the latest challenge tomb, "Howl of the Monkey Gods. "The Nightmare" offers new customization options with the Scales of Q outfit, whose thick hide and solid bones provide twice as much resistance to melee attacks. The Grip of Fear axe possesses a primal design, optimized for climbing and fighting. When using the axe, enemies are more likely to be knocked down and stay down for longer periods. Finally, White Breath is the new skill that when fired, creates a cloud of hallucinogenic vapor on impact, poisoning enemies to fight against one another.
Enjoyed this article? Share it!