Someone Made A First-Person Adventure In "Super Mario Maker 2"
There have been some pretty creative levels made in Super Mario Maker 2, but this latest one is a throwback that will make retro gamers stoked. A Japanese player created an old-school first-person adventure level in the game. As you can see from the image below, it mimics the '80s style of exploration, with the screen split up for different functions. Your main view is the top left, map in the bottom left, and options to the right. In this one, you have to explore the ghost house to locate three red coins for the key and then find the exit.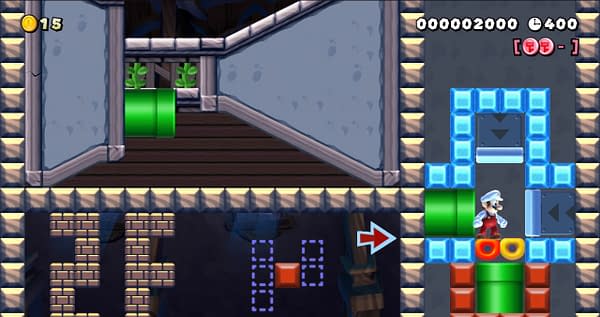 You can check out the footage recorded by BeardBear for his channel, which includes the download code for the level. It's actually pretty cool to see someone use these assets to make a completely different game. I would actually love to see more of this in Super Mario Maker 2, but this kind of planning takes a long time to produce. Here's hoping the maker of this level gets some new inspiration and continues making these. Or possible makes an entire series out of them with a story told within the game.