Have you ever been playing a Nintendo Switch and thought to yourself "Gee, I wish I had an out-of-date controller for these joy-cons"? Someone made that. SADES has designed this GameCube style set of joy-cons, complete with the same kind of thumbstick in the upper-left while mimicking the style of the button scheme on the right. On top of that, the sides and the bottom have been designed to feel like you're holding an old-school version of the original, so in essence, if you slide these into the controller carriage, it will almost feel like a GameCube controller.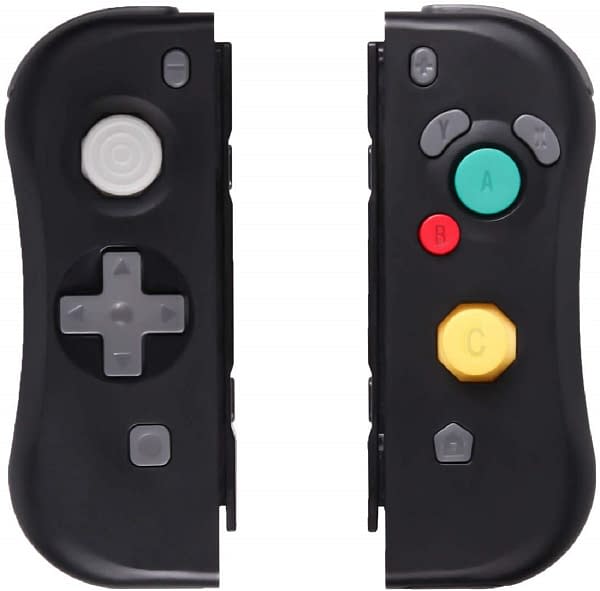 You're probably wondering, considering there's not much use for the C-Stick, why would anyone design such a thing? The reality is this was made for one type of player: Smash Bros. players. Which again, makes little sense, since you can't use the C-Stick for anything since it's not programmed to do anything with any of the games on a Switch. Let alone Super Smash Bros. Ultimate, so the target audience can't even use it in the game since it's not programmed to recognize this controller, and therefore, doesn't have a proper mapping system to make it do a Smash Attack without hacking. Which we're sure is illegal in tournaments, so you can't even use it in a tourney.
If you truly want to buy it, it's $60 on Amazon. Which is $10 more than a standard set of joy-cons, and they don't have the rumble in either joy-con or sensor used in some games. But hey, you get a micro-USB to charge them, because they apparently don't charge in your Nintendo Switch either.
Enjoyed this article? Share it!