It's pretty clear that any day now, we're due to get the Ninja Turtles teaser trailer for Injustice 2 and finally get a reveal of when the fearsome fighting team will be added to the game as the last DLC characters. However, that's not stopping hackers and dataminers from spoiling things for us ahead of time. The YouTube channel belonging to Wiser has posted a video this weekend showing off all of the dialogs from the Ninja Turtles in the game, specifically with character interactions depending on who you select to talk with which hero you face.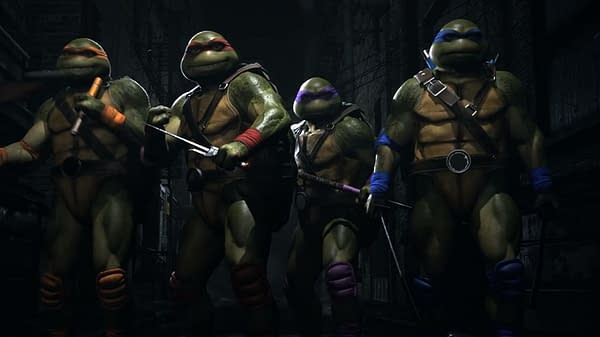 How in the hell did he manage to get this info when the characters haven't even been added to shops yet? According to Wiser, all of the dialog is already there in the PC version of the game, so it just a matter of sitting down and extracting the files one by one. So, bad form on NetherRealm Studios or WBIE for allowing them to be added early, but Wiser's no saint for going in and tampering with the game, either. If you'd like to listen to all the audio files before someone hit him with a copyright strike, you can check out the video below.
Enjoyed this article? Share it!