Survival of the Fittest Platform Stacker in Beasts of Balance
While we were at PAX East, not all of it was video games, we got in some decent board gaming time as well. One of the appointments we managed to book in the tabletop area landed us some time with a game called Beasts Of Balance. The game is actually pretty cool as you take plastic figures that have scannable codes on the bottom and stack them up, thereby adding them to the game via an app you can use on your smartphone or tablet. Every time you add a new creature, resources get taken away or they find a way to morph into new animals that can survive longer. But like any tower game, the pieces don't always work together, so you're stuck trying to make this balancing act work or else you lose the game.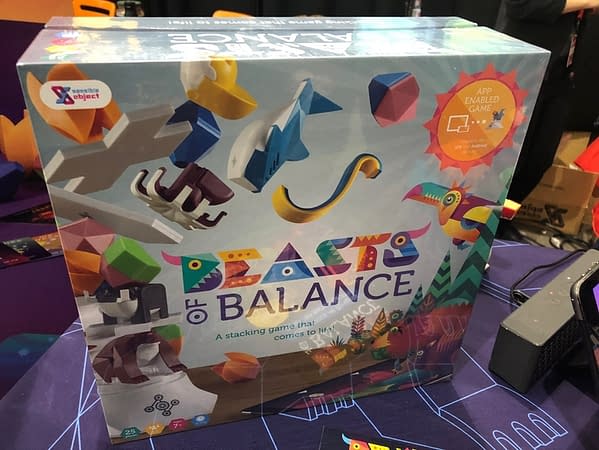 There's a lot of fun factors to everything like adding food and other resources, not to mention some wild pieces that can add in a sense of danger and exploration to the game. I had a lot of fun with this and I see the appeal behind it, but it has a lot of moving parts so this is not a game for the timid or those who are afraid of experimenting and messing up for fun. Beasts Of Balance is currently our for people to purchase if you wish to do so. We'll try to do a full review of the game at a later date.