Survival Shooter Title Lost Light Set For Release In September
NetEase Games revealed they are officially ready to release their survival shooter game Lost Light worldwide next month. The game, which will allow cross-play on PC and mobile devices, has been getting some interesting reviews while sitting in Early Access on Steam. We'll see how the full game treats fans as it will be released on September 1st, 2022. To prep for the release, from now until August 31st, you can register for the game and enter for a chance to win rewards before it kicks off. Some of the prizes include a premium membership, limited-edition outfits, avatars, and avatar frames. You can learn more below as well as find out about the first few events coming to the game.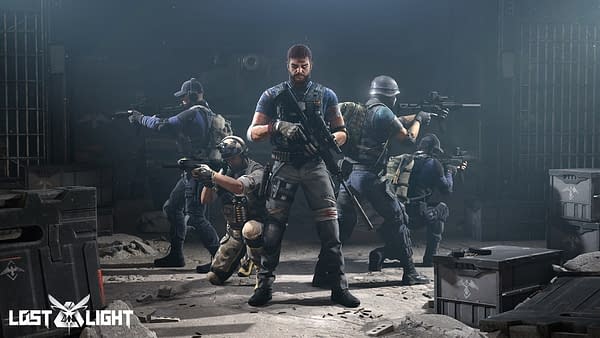 As a member of the Firefly Squad, players find themselves trying to survive in a post-apocalyptic exclusion zone mired in crisis and hoping to unveil a sinister plot in Lost Light. Armed to the teeth and ready to fight. But if you see a knocked-out stranger on the battlefield, you have the choice to save them and form a temporary team. Similarly, if you get knocked out, you can send out an SOS signal to ask for help from players nearby. There is also a unique ranking system for players to team up with friends to escape the exclusion zone. Scavenging on the battlefield, saving, and teaming up with other players are ways how you could survive and take on more challenges in the exclusion zone.

Lost Light has initiated a pre-registration event for the grand launch. It's time to work with "Fireflies" worldwide to unlock pre-registration rewards. Players can also generate personal links to invite their friends to pre-register together. It will increase their chance of getting pre-registration skins and premium membership. Premium membership can significantly help players progress their characters, using minimum in-game currency to earn maximum bonuses. There are 3 pre-registration events, and the event rewards will be issued after the grand launch on Sept. 1.

Event 1: Invite 4 friends to get essential battlefield items such as ammo, high-level armor, fully modified firearms, and key-card cases.
Event 2: Unlock phase rewards based on iOS pre-order number.
Event 3: Top 50 players who invite the most friends can get an exclusive skin and 1-month membership.