Posted in: Games, Indie Games, Video Games | Tagged: fandom, rpg, Tales Of Xadia
---
Tales Of Xadia: The Dragon Prince To Release In March
Fandom revealed that their upcoming RPG title Tales Of Xadia: The Dragon Prince Roleplaying Game will be released next month. Utilizing the characters and setting from the series, this game is boasting a couple of different systems at play as it was built with Cortex Prime, made by the creators of Fandom's D&D Beyond, and designer Cam Banks (Marvel Heroic Roleplaying, Smallville Roleplaying Game). As far as the story goes, the game will feature official storyline content from between Season 3 and the upcoming Season 4 of The Dragon Prince, so everything feels in sync with the series without changing anything on the way. We got more info on the RPG below as it will release on March 29th, 2022.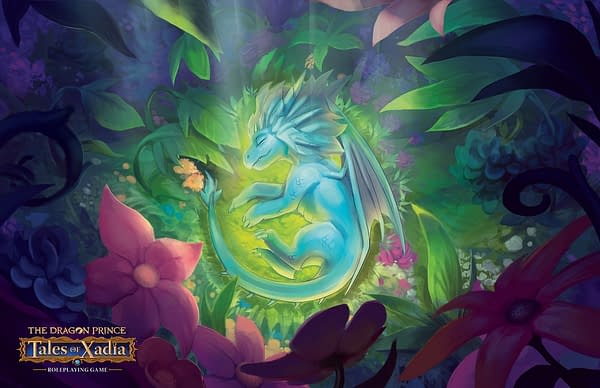 In The Dragon Prince, an extraordinary discovery inspires two human princes and an elven assassin to team up on an epic quest to bring peace to their warring lands. In Tales of Xadia: The Dragon Prince Roleplaying Game, players will take on the role of characters they create to tell stories of Discovery, Intrigue, and Adventure to bring their own unique stories to life with friends. Cortex Prime's game mechanics are a perfect match for the vibrant storytelling of the Netflix show, aided by Narrative Lead Dan Telfer (longtime Dungeon Master of the Nerd Poker Dungeons & Dragons podcast, former Senior Editor of MAD Magazine) offering guidance, lore, and entirely new Xadian stories throughout the book's 300 pages.

Based on the award-winning Cortex rules system, Tales of Xadia offers 300 pages of visually stunning artwork, expansive lore, and easy-to-learn but fun-to-master game mechanics that allow players to explore Xadia as elves connected to the primal sources of magic or as a member of the Human Kingdoms. Players can customize their traits and special abilities, define values that motivate their characters, accomplish feats of might, mind, or magic, achieve goals, roll dice, and track everything—all with digital support.
"Tales of Xadia will give fans a way to participate in a new chapter of The Dragon Prince story," said Cam Banks, Creative Director of Cortex and Game Designer for Tales of Xadia. "The launch of this new game simultaneously with a bespoke digital toolset – tools made by the same company designing the game itself – is the first time tabletop gamers have been digitally equipped for a game launch, bringing the world of Xadia to life for fans at all touchpoints."

"We can't wait for The Dragon Prince fans to dive into this game and share new adventures in Xadia with their friends" said Aaron Ehasz and Justin Richmond, co-creators of The Dragon Prince. "Tales of Xadia is a rich experience with new lore and lots of opportunities to engage with the characters, places and magic that make up The Dragon Prince world."
---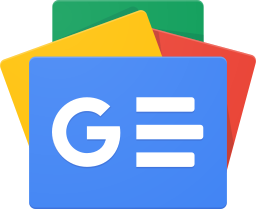 Stay up-to-date and support the site by following Bleeding Cool on Google News today!