A while ago we got a cool Batmobile in the mail, but it wasn't just any old Batmobile. No sir! This was the Ultimate Justice League Batmobile from Mattel designed to look and operate like the one from Batman V. Superman and Justice League. We cracked this bad boy out of the box, put it together and took it for a spin in as much winter weather as we could to see how it stood up to the challenges of being the hotrod choice of Batman.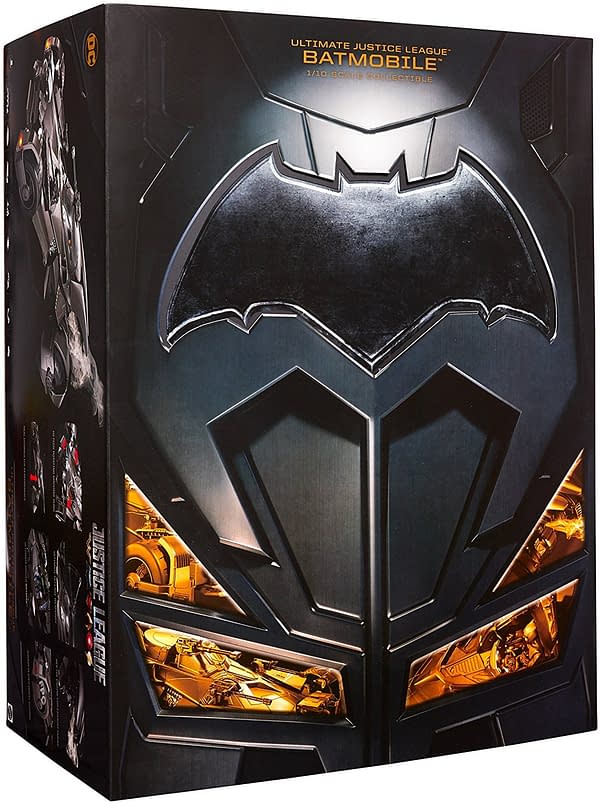 The first thing we need to point out is that this is a vehicle meant for your average 6-7" action figures. In fact, this car comes with its own Batman ala Justice League appearance. (Which kind of looks like Nite Owl from Watchmen, but that's another discussion.) The main body of the car is pre-constructed, so basically what you're adding on are the accessories like the gun turrets and the spoiler wings on the back. Because this is an RC car, it comes with your standard RC car battery, which you install on the bottom. I do need to point out that the screws on the bottom of the car are triangle shaped, and while the instructions say you can open it with a Phillips head, we had issues doing so until we bought a specific screwdriver to open it up. So if you do intend to get this, make sure you have the right tool to open it.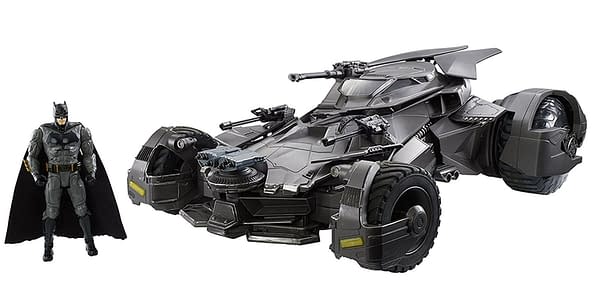 As you can see from the photo below, Batman fits all nice and snug in the main compartment of the Batmobile, while the guns are sitting nicely on all points around him. The basics to the add-ons is that the car is controlled by an app (which we'll discuss in a second) that moves certain pieces of the car as well as make it move. You need to make sure every part is in the right spot, or else it could lead to the pieces not moving the right way when you control them.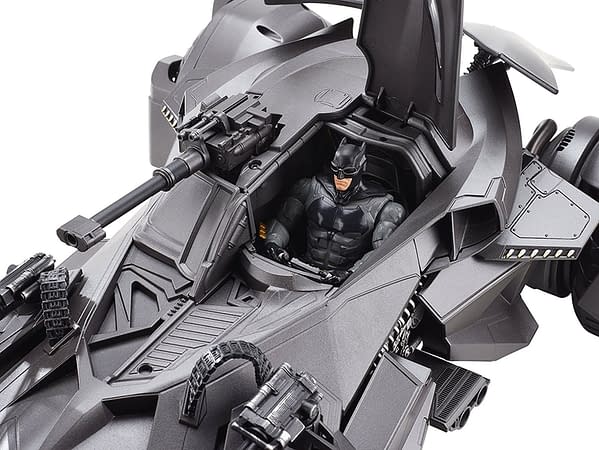 If you take a close look, you'll see these tires aren't your average RC tires with special pieces of rubber for traction. These are designed to be real off-road tires like you would find on any real-world car. That's a nice feature as we took this car around outside to tread on sidewalks and grass, as well as small snow banks and black ice in parking lots, and it managed to handle everything pretty well. Of course, like all RC car ties, you want to avoid salt as it will mess with the treads. We weren't able to test it on any good gravel or rocky areas, though, so that's something to look forward to in the spring.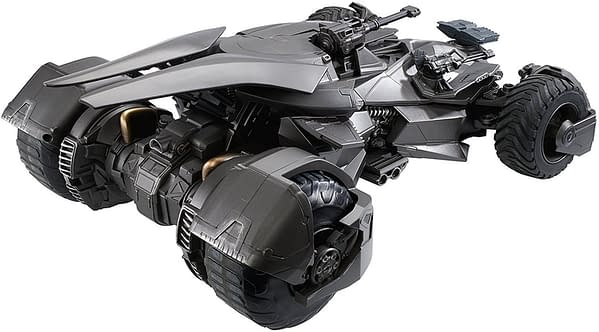 One of the cool but odd features of this Batmobile is that it can shoot out smoke. Much like your old Christmas train sets, it comes with a small bottle of liquid to create the smoke effect out of the back of the car, as if you were shooting down the highway to get to Gotham in time. I found the feature to be both cool looking and cumbersome. Simply for the fact that you have to do all this work to make the smoke happen, but then you only get it for a small period of time. I wished the smoke didn't burn out as easily when being used. That said, it doesn't smell as bad as you would think from that kind of product, so good on them for getting rid of the rubbery smoke smell we've known for years.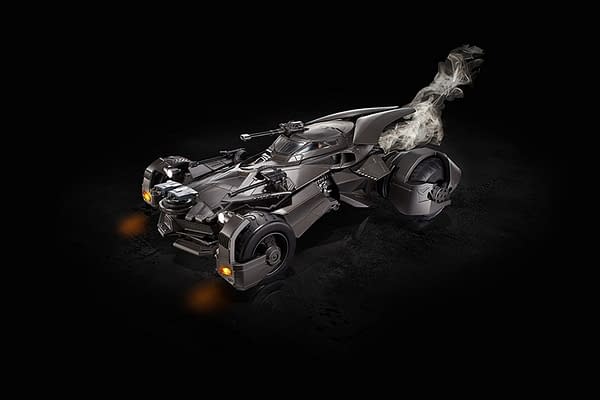 The app that works with the car is free to download for Android and iOS and allows you to handle different aspects of the car. The hydraulics make the car rise up, the smoke command sends out smoke, the cannon allows you to control any of the guns mounted on the car (complete with sound effects) and the headlights turn on and off. Controlling the car is like operating a touch-sensitive dual-stick where you can dictate the speed and direction, as well as drive it in reverse. One of the bonus features that isn't talked about enough is that the car comes with a small camera mounted behind the driver's seat, so you can see on your phone what its like to drive like Batman. It works sometimes, and other times you can't see much, but it's a cool feature.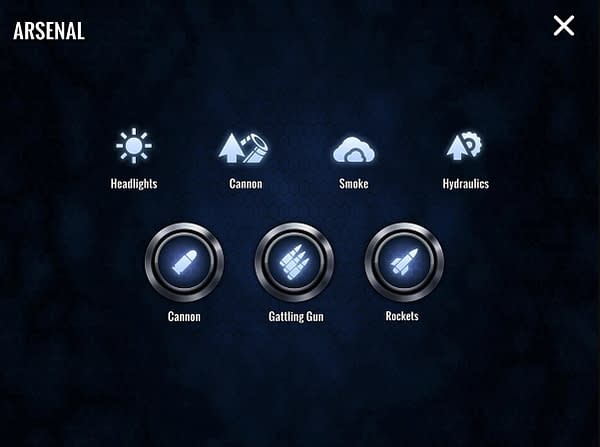 Overall, this is one of the best RC cars I've ever had, but it isn't the greatest ever. And that's okay because while it is designed to be an RC car, there are parts of it that are designed to be the ultimate geek toy, which doesn't fit into the typical RC car benefits. I have to give it a lot of credit, though, because we're working with a full-functional Batmobile. Not the old-school ones that you moved with your hand and it might have shot foam rockets out of, a genuine self-contained car you can move at your own discretion. That's a pretty good considering all the other versions of this there are out there. The $225 price tag may send some people running, but considering everything you're getting here, that's peanuts compared to what some of the higher-end RC cars are priced at these days.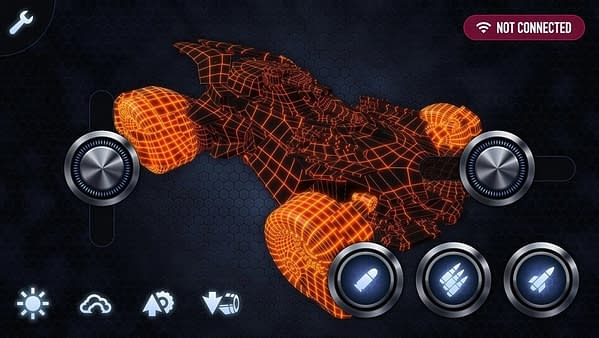 Enjoyed this article? Share it!