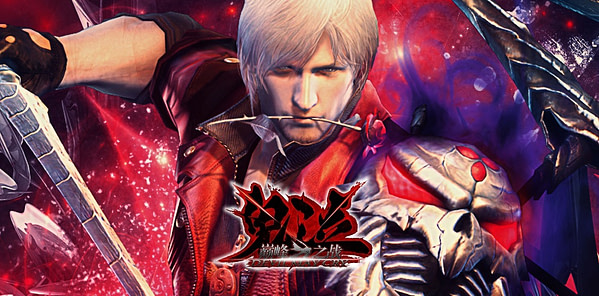 Chinese game studio Yunchang Games (云畅游戏) has announced Devil May Cry: Pinnacle of Combat, a new action game they're developing for smartphones. They've obtained official license from Capcom to use the Devil May Cry IP, so it is an official DMC game. This news was first picked up by MMO Culture.
You can get a glimpse of how at the game looks in the screenshot gallery below, but it looks pretty good for a mobile game. Devil May Cry: Pinnacle of Combat is powered by the Unity 3D engine, and the developers are focusing on its combat system. That makes sense, given the name of the game and the IP in general. You might notice that they've gone with the classic DMC aesthetic for the mobile game, which isn't a surprise. Despite Ninja Theory's best attempts, there's something about the Devil May Cry property that just screams red leather and screaming guitars. While I can't say whether or not Pinnacle of Combat will have the latter, I would be surprised if it didn't. And from a marketing perspective, going with the more recognizable version of the series is a better way to pitch a mobile game to a console fan base.
It has been confirmed that Pinnacle of Combat will include online modes like team battles and real-time PvP, which should prove decently entertaining if only for the novelty factor of DMC PvP.
Devil May Cry: Pinnacle of Combat is expected to launch in China in 2018 for smartphones. There is no word of a worldwide version of the game being in the works, but we may hear of it after the game has been live in the Asian market for some time.