"The House Of The Dead" 1 & 2 Are Getting Remade
If I had to tally up all of the quarters my friends and I put into SEGA's original The House Of The Dead, I'd probably have a house payment. Back when this title was launched into North American arcades in the late-90's, it was an oddity that became a must-play for about three years. The rail shooter had you going through a house filled with zombies and other experiments created from a mad scientist experimenting in his elaborate home. The game eventually made its way to the SEGA Saturn in 1998, and has been emulated a dozen times over by fans of the franchise for every console since the first Xbox. Well, it looks like you won't need to emulate it anymore.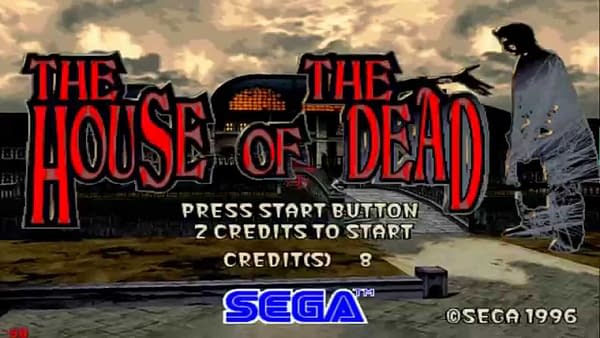 The Polish site Graczpospolita is reporting that Forever Entertainment has penned a new licensing deal with SEGA to create remakes of the original arcade version of The House Of The Dead, as well as the 1998 sequel which, depending on who you talk to, is just as if not more popular than the first one. As of right now, there's been no indication made as to whether or not they will be for current-gen systems or be saved for the next round. The only comment to the entire release schedule is that the first game will be out before the end of 2020. Now if only someone could get around to making a dual light-gun system for the PS4 and Xbox One, we'd be set.