It looks like the folks at Nickelodeon and Nintendo have decided to combined their powers of promotion and have brought two properties together for a little fun. Starting on April 27th, the next Splatfest in Splatoon 2 will have fans deciding which Teenage Mutant Ninja Turtle is their favorite! The first official tournament will kick off from May 4th-5th with a battle against Raphael vs. Leonardo in a showdown that we expect to be heavily contested, followed by one on May 11th-12th with Michelangelo vs. Donatello which could also go either way, with the finals between the two winners happening May 18th-19th.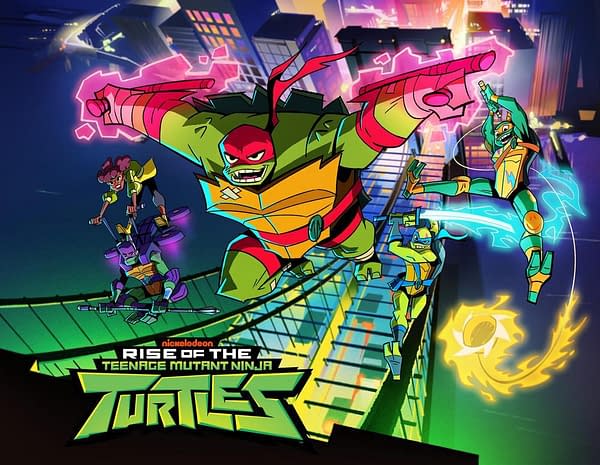 The entire event is to help promote the new cartoon show, Rise of the Teenage Mutant Ninja Turtles, which will come out sometime in September 2018. We can't really predict who will win, especially with a younger audience playing with fans from a couple different generations. But if we had to bet money on it, we'd say Raph would end up winning. Here's a brief quote from Nintendo on the upcoming Splatoon 2 tournament.
"We love working with unexpected partners to expand our brand and bring smiles to people's faces in surprising ways," said Doug Bowser, Nintendo of America's Senior Vice President of Sales and Marketing. "Teaming up with Nickelodeon and Rise of the Teenage Mutant Ninja Turtles made perfect sense, as we share many of the same fans who enjoy family-friendly entertainment and classic characters."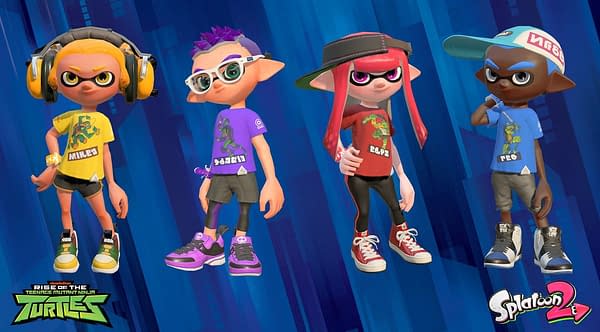 Enjoyed this article? Share it!