The Nintendo Switch Receives a Second Comic Book Reader
This past week, the Nintendo Switch got it's second comic book reader app as Izneo made their services available to the console. The app has already been available on iOS and Android devices, as it especially caters to, Manga, graphic novels, and (oddly enough) Korean cartoons. The service has an $8 monthly subscription, but it gives you access to indie companies like IDW, Archie Comics, and Dark Horse, as well as many European and Japanese publishers. If you already have it on a mobile device, you can sync your account on the Switch and be able to read what you've already downloaded, as well as read comics in offline mode if they're downloaded to your device.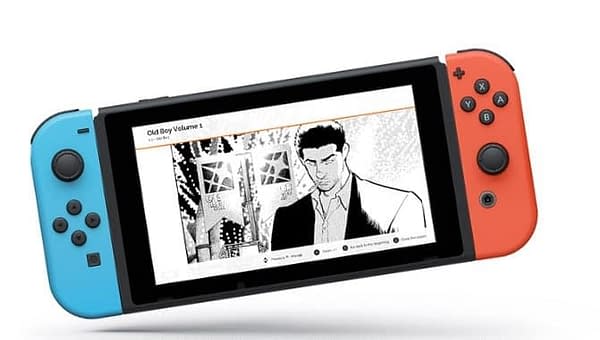 As we mentioned, this will be the second comic book app for the Nintendo Switch, as the console already has InkyPen, which was added to the eShop back in December. Much like Izneo, they have an $8 subscription and you're looking at mostly independent titles with nothing from Marvel or DC in the collection. But they also have access to IDW, Dark Horse, Titan, Valiant, Dynamite, Archie Comics, and more. If you're looking to read comics on your Switch, you now have a couple options to choose from.