The OPSEAT Master Series Chair: Maximum Comfort, Great Price
I have spent the last week testing out the OPSEAT Master Series gaming chair, and I am happy to say it's changed my gaming world for the better.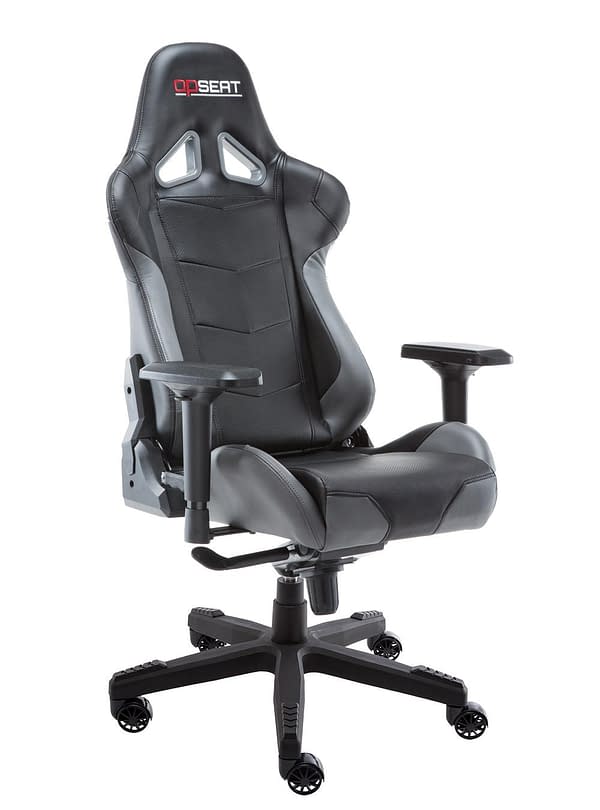 Prior to last week, I spent most of my gaming hours in a decent office chair, with five wheels, cushioned seat and back, and arm rests. But it was a budget chair, not really designed to be used for long sessions of video gaming.
The OPSEAT Master Series chair showed up in a heavy corrugated box, and was very professionally packaged. There doesn't appear to be much chance of damage during shipping, unless the package gets run over by something in transit.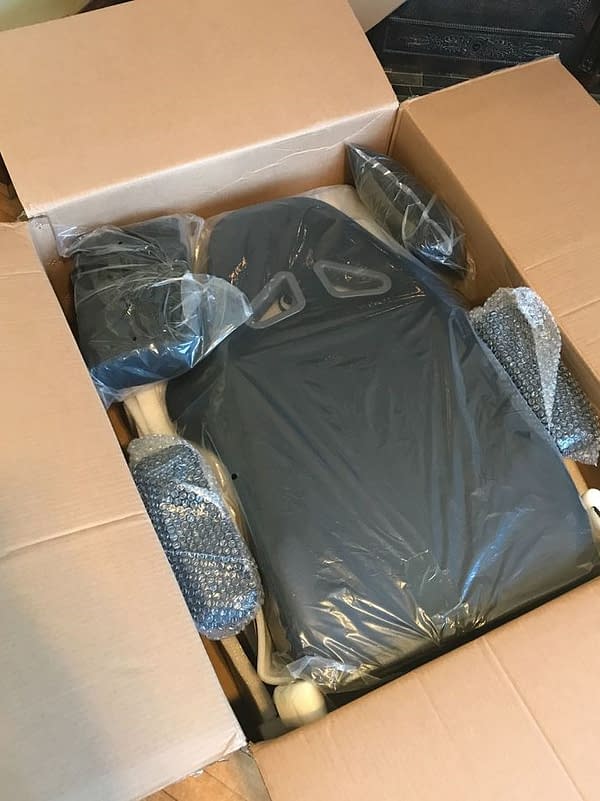 The chair took about half an hour to assemble, with instructions that were pretty straightforward and easy to follow. It took me a few minutes to find the paper instructions- which were packed within the webbing under the seat, but OPSEAT has all of their assembly instructions posted online, too.
My only assembly issue was with the plastic panels that cover the seat adjustment lever, which I installed on the wrong sides initially. That comes more from me not following the cardinal rule of checking the fit of a part before securing the fasteners, but was easily fixed regardless.
The OPSEAT Master Series gaming chair has the following features:
Configurable 4 Dimensional Arm Rests: Padded armrests are adjustable in four directions. Adjust the armrests up and down, front to back, side to side and rotate the pads.
12 Degree Multi-Tilt Mechanism: Set the angle of your seat base up to 12 degrees off parallel to give you the perfect position at your desk.
Heavy Duty Nylon Base: High strength and durable nylon 5 star base supports up to 300 pounds.
Reliable Class IV Pneumatics: Raise or lower your seat with a high quality Class IV pneumatic gas lift.
High Quality Solid Metal Frame: A long lasting contoured metal frame is at the heart of OPSEAT's gaming chairs.
Breathable Perforated PU Leather: The same leather you find in high end car seats. OPSEAT's durable yet soft synthetic leather features enhanced breathability.
Soft and Supportive Cold Molded Foam: OPSEAT carefully combined cold molded foam and their sturdy metal frame to create a comfortable and long lasting seat.
In order to test out the chair, I decided to load up a couple of games I haven't played in a while on two different platforms. For the PC, I started up a new round of Skyrim, and on the PS4 I started a new Tenno for Warframe. The reason behind both choices was that I can lose ridiculous amounts of time playing these games without even noticing, which should give me a pretty good baseline on how good the OPSEAT Master Series gaming chair really is for gaming.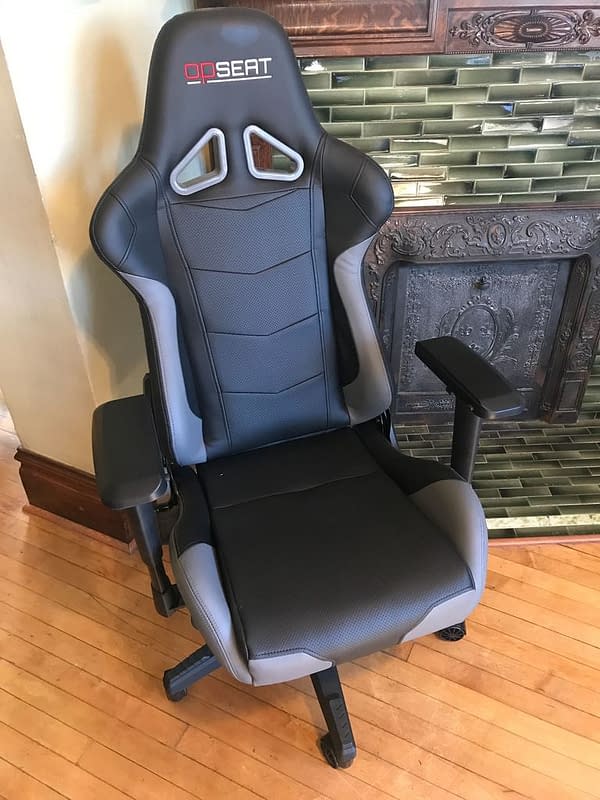 With Skyrim, I played about 6 hours one evening, with only a couple of breaks. I didn't feel the effects of long term game sessions that I normally do, which is probably due to the adjustable back support cushion on the chair. My only issue here was that my work desk is a bit on the tall side, and the chair has a maximum seat height of 20", which almost made it too short for my PC test. Almost… but that's more of an issue surrounding my work station than anything involving the chair.
For my Warframe session, I settled in and played for about 4 hours, with only one break. The reclining feature on the OPSEAT Master Series chair is ridiculously good, and I was able to alternate between reclining, rocking, and sitting fully upright during my game.
The adjustable arm rests help position where you hold your arms while playing, and the neck and back cushions were a dream.
After both sessions, the stiffness I usually feel in my back and legs was minimal, and I really didn't feel like I had spent a ton of time gaming, which was a welcome relief.
With a price tag of $229, the OPSEAT Master Series gaming chair might seam a little pricey, but you really do get an amazingly comfortable and sturdy chair for your money. It's hands-down a superior chair to any office chair I have ever used for writing or for gaming, and has already replaced my regular chair I use for work.
The wheels roll really freely, which sounds funny until you try it. You can really zip around nicely in this chair!
Oh, that $229 also includes shipping, which is pretty nice, considering the cost of shipping a 50 pound chair isn't cheap.
There are 11 different accent color options to choose from, and the stitching used on the chair is the same color as the accent color you choose. The chair really looks sharp, too, and doesn't look out of place in a professional setting.
I would highly recommend the OPSEAT Master Series gaming chair to anyone who's looking for an upgrade to their gaming setup, especially if you've been experiencing back pain from long gaming sessions in a cheap chair. The padding on the OPSEAT chair is sublime, and your back will thank you later!