This morning, Activision Blizzard announced three new teams added to the upcoming Call Of Duty esports league, and there are some big names in this batch. The latest cities to join the league will be Chicago headed up by NRG Esports, London which will be repped by ReKTGlobal, and Seattle which is owned by Aquilini Group and Enthusiast Gaming. The join the slowly growing roster of cities which includes Atlanta, Dallas, Florida, two in Los Angeles, Minnesota, New York, Paris, and Toronto. That currently puts the league at 12 teams, the same number the Overwatch League started at in its inaugural season. We have quotes from all three teams from the announcement this morning, as we wait to see when the 2020 season of the Call Of Duty esports league will kick off.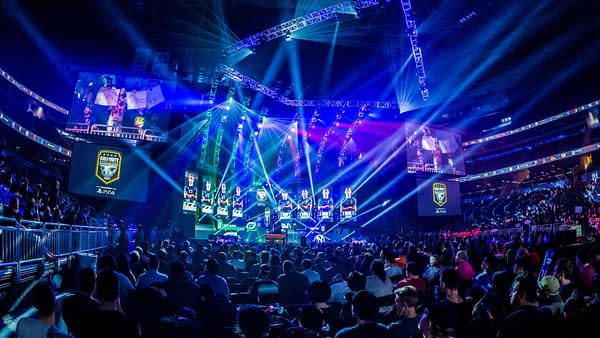 Andy Miller, Founder and CEO, NRG Esports (CHICAGO) – "NRG has loved Call of Duty and the competitive pro and amateur scene for a long time now. The formation of the new Call of Duty esports league provided the perfect opportunity for the org to jump in. The prospect of having Chicago written across our teams' chests was the icing on the cake. We hope to transfer our winning formula from the San Francisco Shock of the Overwatch League to the new Call of Duty esports league and our Chicago team."

Amish Shah, Founder/Chairman, ReKTGlobal, Inc. (LONDON) – "On behalf of the entire ReKTGlobal organization, we are thrilled that we've landed the London team for Call of Duty. My co-founder, Dave Bialek, and I feel that some of the most enthusiastic esports fans are based in London and we are not only excited but welcome the challenge to represent the city, while gaining larger visibility and growing our brand within the UK. Our core UK team is eager to bring the championship home with the support of the community, their family and friends, and investors such as Steve Aoki, Imagine Dragons, Nicky Romero and DrLupo. We also have a number of surprises in store for the fans so get your popcorn ready and join us on our championship journey."

Francesco Aquilini, Managing Director, Aquilini Group (SEATTLE) – "Esports has shown extraordinary growth and we're excited to continue to be at the forefront with a new Call of Duty esports team. We are thrilled with the performance of the Vancouver Titans in the Overwatch League in their inaugural season, and with the continued support and expertise of our partners at Luminosity and Enthusiast Gaming, we believe the new Call of Duty esports league is also well positioned for success. Along with the Titans, we look forward to continuing our engagement with the esports community in the Pacific Northwest with this new Seattle-based Call of Duty team, and delivering on our goal to create first-class fan experiences."
Enjoyed this article? Share it!