Graveyard Keeper just got one of the most awesome DLC additions we could hope for from tinyBuild Games called "Breaking Dead". The DLC will have you taking corpses of recently deceased members of the community you help do graveyard work for and turn them into workers who will do all the menial tasks for you in the game. Like chopping down trees, searching for resources, and mining for materials. Though we're sure that kind of thing doesn't come without hazards. Here's a quick rundown of the features along with the trailer they released for it today.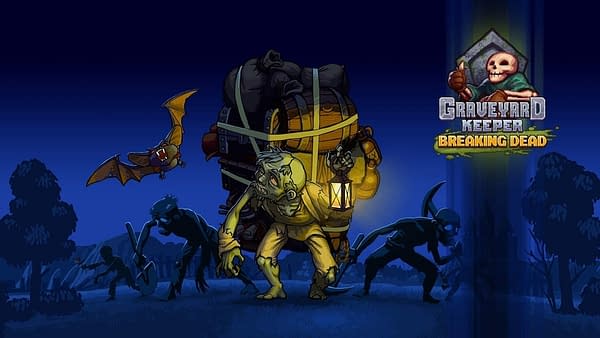 Create an army of undead workers that automate chores around your Graveyard:

Automate gathering of stone, wood, and have zombies craft your items
Taking care of your graveyard's garden has never been easier when zombies do it for you
Create logistics chains where zombies automate sale of merchandise, for extra profit
Modify and upgrade your zombies (they might need better organs) to make them more efficient
Enjoyed this article? Share it!