Vermintide Gets Free DLC to Set Up Upcoming Sequel
Developer Fatshark has released a new bit of free DLC for Warhammer: End Times – Vermintide that is meant to act as a bridge between it and the upcoming sequel.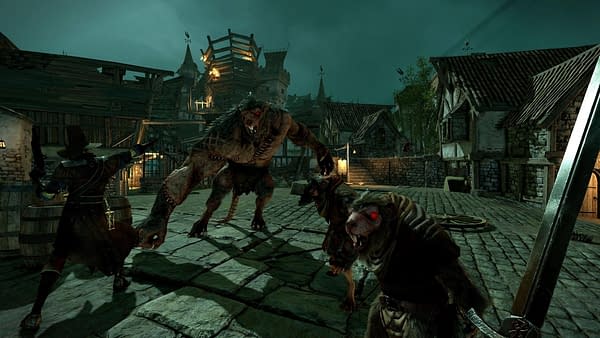 Warhammer: End Times – Vermintide has ended up becoming a bit of a cult success story. The co-op game ended up finding itself with the word of mouth of 'Left 4 Dead, but with rats' and that seemed to attract a lot of people. It's got a decent community now, and that audience is currently getting pretty excited about the upcoming Warhammer: Vermintide 2, set to release next month. To get you ready for that though, it might be time to boot up the first just once more.
Fatshark has just released a new bit of DLC for the first game, and best of all it is free. If you have Vermintide, you'll have access to the content, which is set to bridge the content between the first and second games. It was announced on a Steam update and it's called Waylaid. In terms of what the content is, there isn't a lot of detail, but in the announcement it reads:
Lohner has a new task for you. No doubt you're off to some forest to kill rats, right? Maybe the old goat "lost" some more incredibly dangerous relics?
Fun!
This seems like a great way to see off the life of Vermintide for fans who have stuck by the game and are looking to pick up the newest title too. It's free too, so no reason not to hop in. Have at it.