Phoenix Labs will release a brand new Dauntless update this coming week, bringing the Dark Harvest seasonal event to the game along with the Haunted Shadows pass. The event will kick off on October 31st and run until November 5th. The event itself will start with the Unseen once again stirring in Ramsgate, as Slayers will have a chance to investigate a number of mysterious glyphs with troubling transmissions placed by the ancient cult. Also, the latest Hunt Pass, Haunted Shadows, will go live the same day. Giving you a chance to snag a full set of cosmetic armor alongside the new "Ghost of a Dog" emote and more. Here's some additional updates in the latest patch.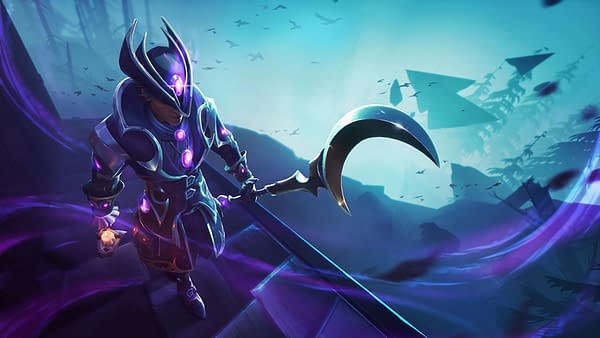 AFK TIMER

As a small first step toward easing AFK pains, we've added an AFK kick timer to all hunts. Slayers who go idle for three minutes will now be automatically returned to Ramsgate, freeing up the rest of their party to complete the hunt at an appropriate challenge level.

COMPASS CLEAN-UP

We've added some more depth to the compass, making important icons easier to see and de-emphasizing some less vital ones. This should make the compass much easier to read and use – especially for Slayers working through the main quest line.

PATROL CHEST PREFERENCES

The Patrol Chest ON/OFF toggle will now remember your previous choice. (It previously defaulted to ON with every new patrol hunt.) Just don't forget to turn it back on if you decide you want those bonus rewards.
Enjoyed this article? Share it!