Posted in: Card Games, Games, Games Workshop, Miniatures, Tabletop | Tagged: ban list, card games, Games Workshop, miniatures, Tabletop, wargames, warhammer, Warhammer 40000, Warhammer Age of Sigmar, Warhammer Underworlds, WH40K, WHAoS, WHFB
---
"Warhammer Underworlds" Banned & Restricted List Updated
Games Workshop is a company known for a great variety of, well, games. As a result of this, Games Workshop has to keep up with a bunch of different markets, including the wargaming market of course, but also the trading card game market, which has been burgeoning since 1993.
So, when Games Workshop came out with Warhammer Underworlds back in 2017, they planted a firm foothold on the market with their own intellectual properties. And now, in January 2020, they've finally created a list of banned ("forsaken") and restricted cards for the sake of their organized levels of play.

The list of cards forsaken from organized play is a short one – only four cards are actually banned from tournaments. Considering the age of the game, it feels like this is a testament to just how well-structured this game must be.
Additionally, there are twenty cards that are now deemed restricted from organized play – nine Objective cards, and eleven Power cards – and by "restricted", it effectively means that while they can be played, no more than three cards in the list total can be played in a deck.
I rather wonder if the way that Warhammer Underworlds goes about banning and restricting cards is a more forgiving way than the way other games do their organized play updates. I've seen a lot of bannings in other games, as well as a few instances where one-to-two cards of a specific name can be played in decks, but never something to the extent of "yes, you can play these cards, but you can only have three total from among them". I kind of like the idea!
The full list of Forsaken and Restricted cards in Warhammer Underworlds can be found here or in the image below: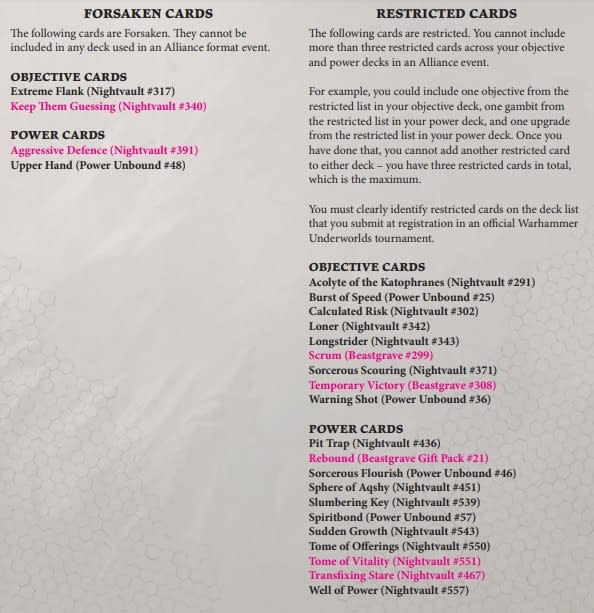 ---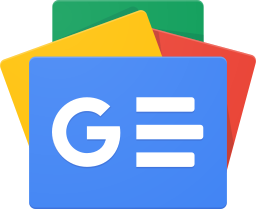 Stay up-to-date and support the site by following Bleeding Cool on Google News today!