The second game we tried out at Annapurna Interactive's booth at PAX West 2019 was a 5-v-5 game known simply as Due Process. The game plays a lot like Rainbow Six Siege, in that you have a team of five attackers and five defenders with specific goals around a single location. One side is the cops, who are trying to breach a location and either take everyone out or defuse one of two bombs in the building. The other side is the terrorists, who have taken over a building and are looking to detonate two bombs in a certain amount of time. You'll both choose weapons and plan strategies around a map ahead of time before implementing your plans. Each side gets three rounds each as both cops and terrorists, essentially playing for six points total.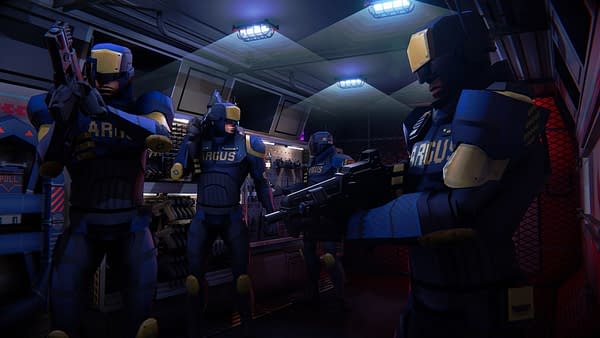 I got on a team with three total strangers and one developer of the game to walk us through everything. I'll be honest, I had more fun messing with my team by drawing Snoopy on the map rather than planning out strategy. When we got it, it was an intense raid both ways. We were given some awesome options, some you don't find in games like this, to make everything count all the way down to the last person standing. Due Process is still in development and, at this time, we weren't given a release date beyond 2020.
Enjoyed this article? Share it!