Western Streamers Are Bailing On "PUBG" Publicly
In this day and age of gaming, the last thing you want to see are streamers publicly leaving your game. Which is what's happening to PUBG. Numerous people on social media picked up on a post that basically blew up overnight on Reddit, showing the decline in players the game has seen since March 2018 until the most recent 6.2 update. And a series of comments that range from players saying they love the game but can't stand playing it all the way to telling off PUBG Corp. and Bluehole what they think of them.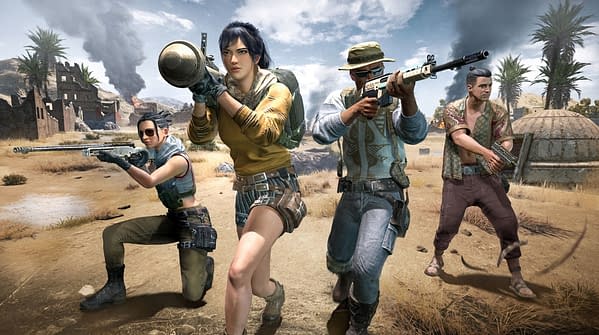 But that's not all that was shared on the game's subreddit over the weekend, as pro-player and streamer ChocoTaco announced he was taking a break from the game. Here's his full post from Twitter.
The thing to take note here is that the vast majority of these comments are happening in the west, primarily in North America with some of it also happening in Europe. The thing that western audiences tend to forget is that while the game does receive criticism, it is still wildly popular in the APAC region. So much so that the majority of the company's spending on promotion is held in countries like South Korea, China, and Japan. Even though it's illegal to play in China, the game has double the fanbase there compared to the U.S. Just keep that in mind when players leave the game demanding Bluehole fix it before they come back.