What We Learned From The "Animal Crossing: New Horizons" Direct
This morning, Nintendo showed off the Animal Crossing: New Horizons Direct as a last in-depth look at the game before release. This is our quick recap of everything covered in the video. The first part of the video basically recapped everything we already knew about the game and how you'll go about choosing your island. They showed off all the seasons and what they entail.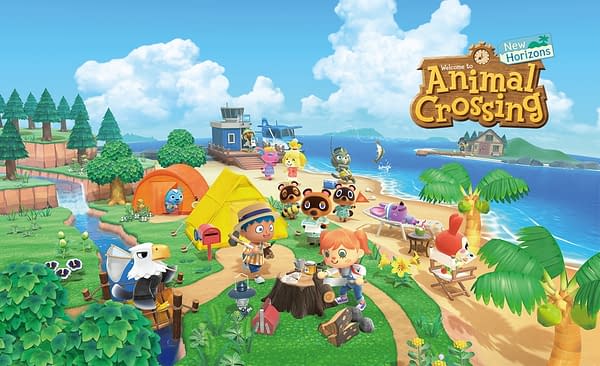 Once you arrive, you'll be given an orientation (tutorial), which gives you the basics of setting up and how to survive. Which includes a couple of facilities to help you out like Resident Services and The Airport. These teach you how to craft items from specific "recipes" and how to customize them, as well as how to invite people to your island using Nintendo Switch Online. Up to 8 players can be on an island at once, so have fun delegating tasks and making sure not every resource is taken up.
The game will have special services that come up once in a while to help you out, like having a lantern. The Nookphone will come with contacts and apps (with more to be added) that will help you with whatever you need. Island-Wide broadcasts will let you know what's going on around the island. There's also… sigh… a Nook Mileage Program, which sounds about as interesting as real-world mileage programs. Doing average tasks will help build up points to get in-game rewards. There are items you can only get in there, so you will end up using it.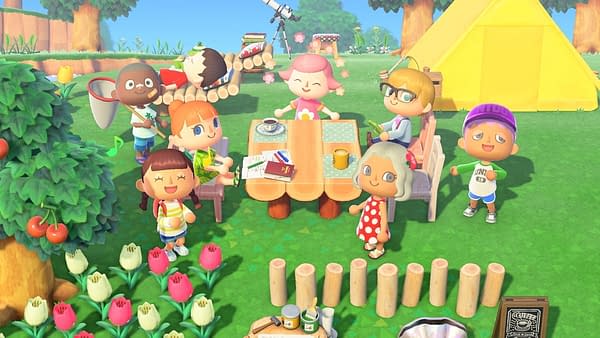 They warn you about dangerous creatures on the island, as well as dealing with certain weather patterns and nighttime in general. Not to mention finding castaways who land on the island and how to help them. There's even a rescue service if you get lost. The game has several optional extras including building a house (and everything that entails), buying Nook Miles Tickets to randomly visit new destinations, and Party Play for islands with multiple players where 4 players can explore as a group.
For those who really want to do it, Nintendo is making a phone app to use the Nook Link to take designs from previous games and put them into Animal Crossing: New Horizons. Along with other options in the app you can download to your feal phone.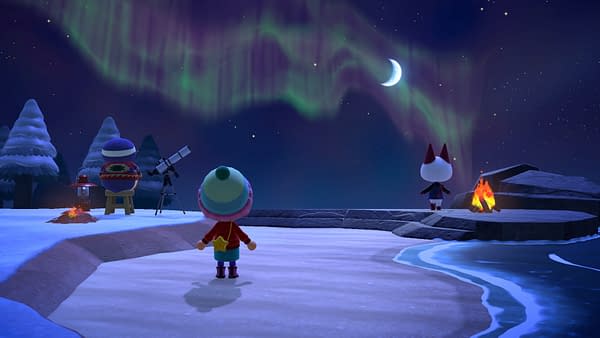 As far as future developments go… Nintendo is looking to expand the island's residents down the road and building additional facilities. Like a museum, a furniture shop, a tailor, and a campsite. Basically, they're going to make your island a real town with extra residents as you grow. The Resident Services building will grow down the road with dozens of expansions and options. Tourists will also pop into town down the road and give you new customs you get to learn. They'll also have a ton of local events like fishing tournaments, and seasonal events. Eventually, you'll be able to shape the island to look however you wish, and become super accessible to everyone.
The final part of the video focused on FAQ's. Here's the short version of what they answered. Yes, you can play the game at home with 8 people at once. The game does support amiibo figures and cards, but only from the series. There are Parental Controls in the game. To protect other islands, destructive tools are restricted and can only be accessed by people who have been deemed as "trusted" by you. There is a recovery system for lost or damaged games, but only in certain circumstances. There will be a ton of free updates after launch. An offer will also be sent to people with Animal Crossing: Pocket Camp to get items in both games if you own them.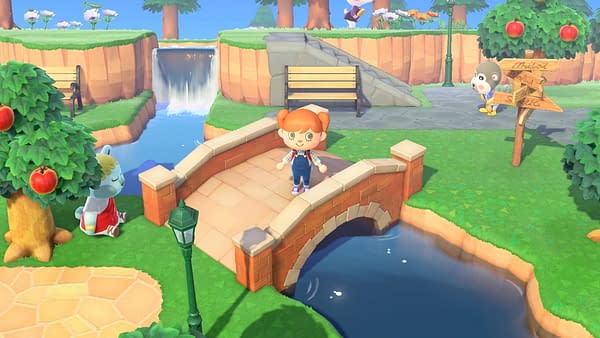 Oh, and they want you to follow them on Twitter. Overall, what we gathered from this video is that Nintendo learned some lessons from a few games while they were away, and have incorporated them. There's definitely influence from Stardew Valley all over this one. We'll see how much when the game is released as Animal Crossing: New Horizons will be out on March 20th for the Nintendo Switch. In the meantime, enjoy the full video presentation below.
https://youtu.be/KcsiD3nNzA4