Who Buys Batteries? We Review the Snakebyte Twin: Charge X
One of the biggest problems I have had with the Xbox since the 360 is batteries. You're either buying batteries frequently to replace what you just drained, or you get rechargeable ones that will die out on you in less than a year from use if you're a frequent gamer. So you're left with rechargeable battery packs as your last option and Snakebyte has developed a couple different choices for you. We got several products from them for review, and the first we're going to try out is the Twin: Charge X.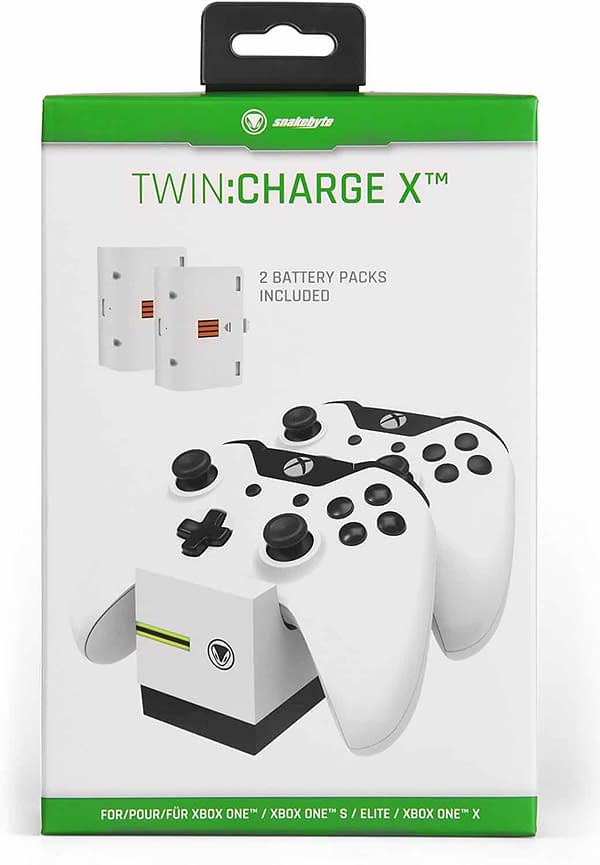 This little unit comes with a charging base that's powered by a USB interface that you can plug into your Xbox off to the side, along with two battery packs that go into your controller and replace the regular battery case. All you have to do is lay the controllers on the dock and let the battery charge. The charge goes for about eight hours of gaming, depending on what you're doing. The charge itself takes up to two hours depending on how drained the pack is. As a test, we left a fully charged controller off the deck for a week without use, and when we turned it on, the battery was at about 80%. So the charge does die out, but it's not a scenario where you need to leave it on the dock all the time.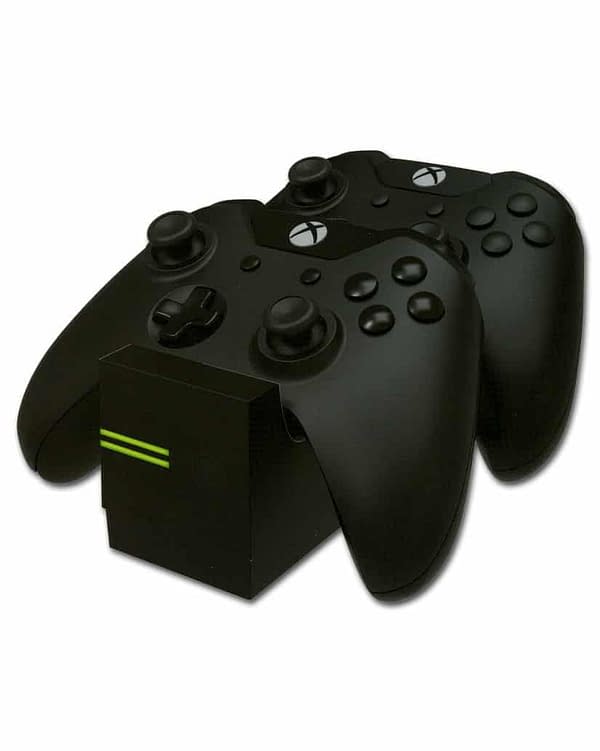 I got a kick out of the Twin: Charge X as it solved a lot of the battery buying issues I have with the console. Snakebyte did a good job with these. I do wish the charge lasted longer when not on the dock, because I do feel like it relies on the charge more frequent than normal. But it's a convenient change to the norm. Right now they're going for $20-25, which is a pretty good deal for a pack/charger combo. If you're a frequent Xbox player who can't go without a controller for long sessions, this is a must-own.