Posted in: Bethesda Softworks, Games, Video Games, Wolfenstein, Wolfenstein: Youngblood | Tagged: Bethesda Softworks, nvidia, RTX, Wolfenstein, Wolfenstein: Youngblood
---
"Wolfenstein: Youngblood" Receives RTX Support & NVIDIA Highlights
Bethesda Softworks announced this morning that Wolfenstein: Youngblood just got some additional support from RTX and NVIDIA. Without boring you over the technical aspects, the shorthand is that everything looks cleaner, sharper, and a lot more brutal than it did the first time around. YOu can read up on the entire update here, along with some snippets for you below. Plus, you can check out the changes for yourself in the trailer at the botom.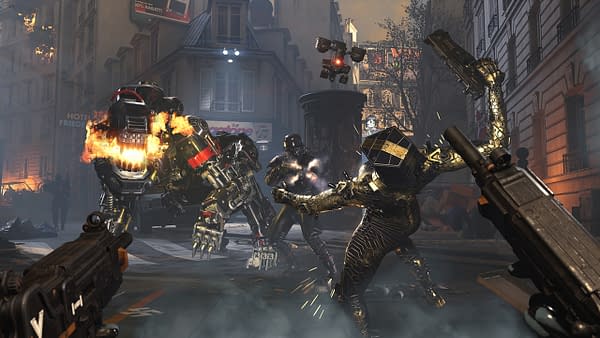 With DLSS enabled, we recommend the GeForce RTX 2060 for 1920×1080, the GeForce RTX 2070 for 2560×1440, and the GeForce RTX 2080 for 3840×2160, enabling all GeForce RTX gamers to experience Wolfenstein: Youngblood's graphics and ray tracing at max settings at 60 FPS+ (note, users with 6GB of VRAM may need to lower texture detail by one level). And while we strive to support ray tracing on all GeForce GTX 1060 6GB and higher GPUs, Wolfenstein: Youngblood only supports ray tracing on GeForce RTX GPUs at this time due to several bugs and performance issues.

Wolfenstein: Youngblood brings three DLSS modes: Quality, Balanced, and Performance. These options control the DLSS rendering resolution, allowing you to choose the right balance of image quality and FPS. For 1920×1080 and 2560×1440, the default is set to Quality, with 4K set to Performance. Looking at performance with ray tracing on and DLSS at default settings, you'll enjoy solid gains across our entire RTX line-up.

Above, DLSS maintains the crucial line work on the pipes and railings, the specular lights, the subtle gradients, and all the details. Here, it strengthens the grating on the right side of the screen and the pipes on the building in the center, which both look less detailed and apparent in the native image with TAA.
---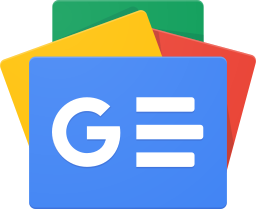 Stay up-to-date and support the site by following Bleeding Cool on Google News today!